Product
Our goal at ClickView has always been twofold – to save teachers time when it comes to finding relevant educational resources and support teachers in the classroom by empowering them to seamlessly incorporate video into their day-to-day teaching. We frequently release product updates and news to enhance the ClickView experience. These range from smaller tweaks, such as dashboard updates, to larger updates, such as Playlists, Topics and Movies + TV.
Topics, for example, offers a more tailored and personalised experience for each teacher. Your content suggestions are based on the subjects and topics you're interested in and which age groups you teach. We've done the hard work for you, curating and grouping related playlists, series and videos together into topics. This makes it even easier to find great content to support your lessons.
Android & iOS apps
The ClickView app is free as part of your ClickView subscription. With an iOS or Android app, teachers can:
Easily manage ClickView resources

Share differentiated content with all students 

Download video content to watch offline

Record content onto a phone directly into the Workspace

Search resources and plan lessons at home

Create flipped lessons or tutorial videos for students to refer to
S
tudents can:
Watch videos shared by teachers, both within and beyond the classroom

Search for content to support revision

Record content directly into Workspace to share with teachers

Manage the watching process to focus better on the content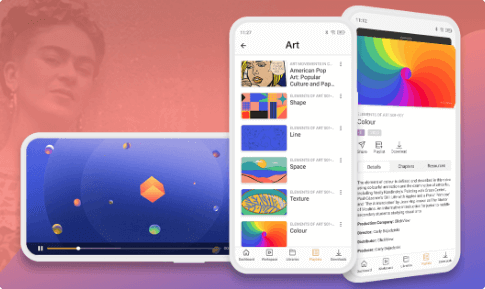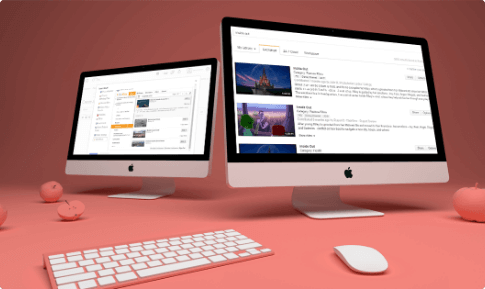 Microsoft Teams integration
Our collaboration with Microsoft Teams further supports rich learning, in a time of blended learning. Designed with teachers in mind, this integration is readily available to schools and institutes. The key benefits of the ClickView Teams integration are:
The app makes it so easy to share videos with your class, with no need to leave the Teams app to search the ClickView library.

You can share videos directly into Teams chat messages.

The Teams integration makes it so easy for teachers to embed video content from ClickView and share educational videos.