New Android App and Dashboard Updates
2 mins read
Our latest product release, named after Frida Kahlo, features some really exciting updates, including one that will transform the ClickView experience for Android users. We can't wait for you to explore this live new release.
Release Overview
New Android App
Dashboard Updates
New Android App
What does this mean?
All the latest ClickView features are now available in an engaging user experience on the Android platform. The best of ClickView is now available to all teachers and students on any device.
Why you'll love this feature:
The updated user interface is simple to use with a handy tab-based navigation menu
The dashboards highlight the latest ClickView content facilitating easy exploration
The ability to filter and refine search results lets you find more of the best ClickView content.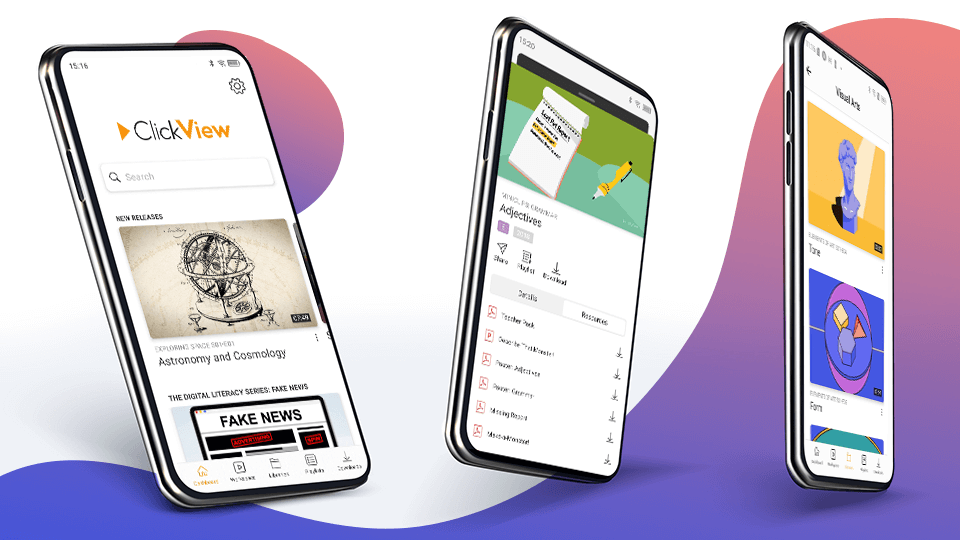 The Android app for teachers:
Easily manage your ClickView resources, such as searching on the go, pre-watching or adding content to Playlists
Share differentiated content with all students able to watch on their own device
Download video content for you or your students to watch offline
Record content onto your phone directly into your Workspace to share with students
Search resources and plan lessons at home
Create flipped lessons or tutorial videos for your students to refer back to
Request TV programs in the moment.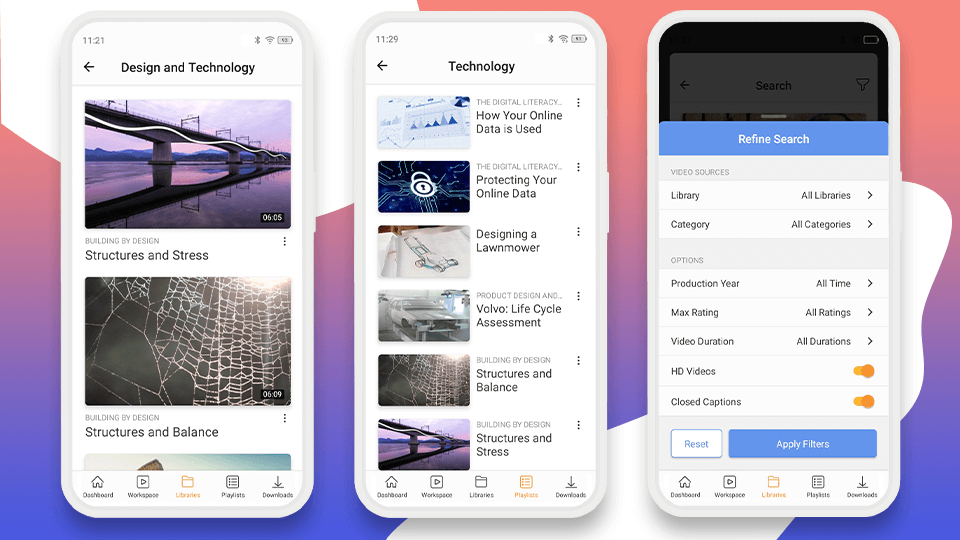 The Android app for students:
Watch videos shared by teachers, both within and beyond the classroom
Search for content to support revision
Create and record content directly into Workspace to share with teachers to display key competencies
Manage the watching process to focus better on the content (turn subtitles on/off, adjust volume, pause, re-watch).
Please note: we recommend users upgrade their devices to Android 7 or higher for the best experience with the new ClickView app.
Dashboard Updates
What does this mean?
Dashboard has been given a lick of paint. When you log in to ClickView, you'll notice we've updated the feature banners and customised each image for a more vibrant and full-width display. Dashboard Landings have also been updated for the following pages:
Dashboard
Exchange
Libraries
Movies + TV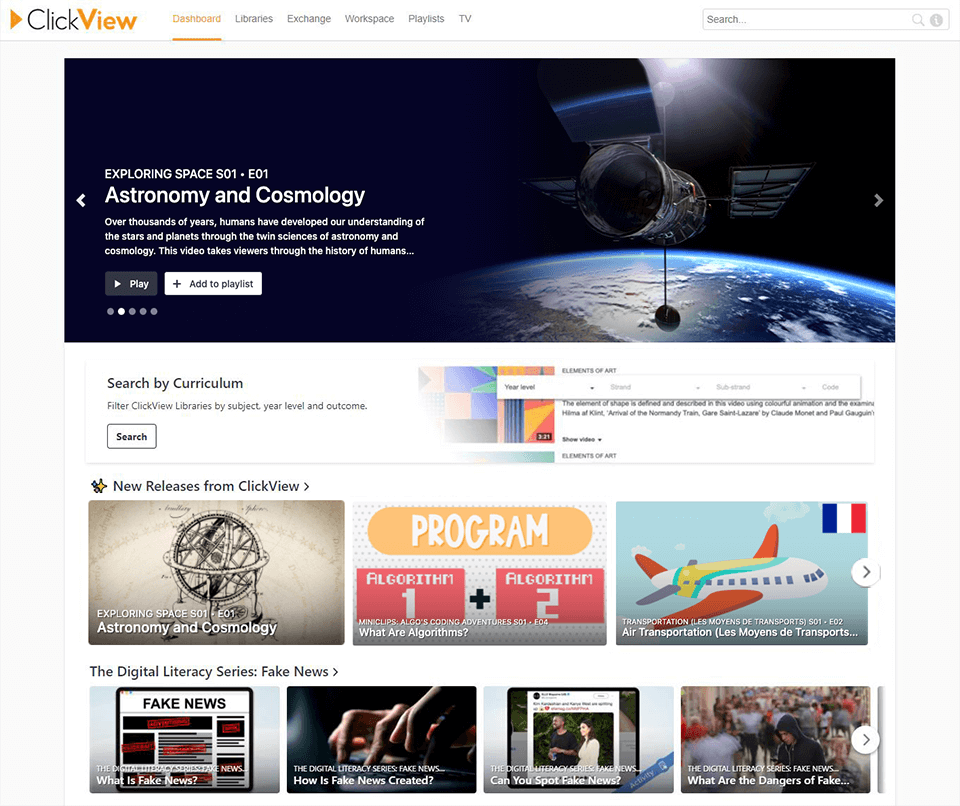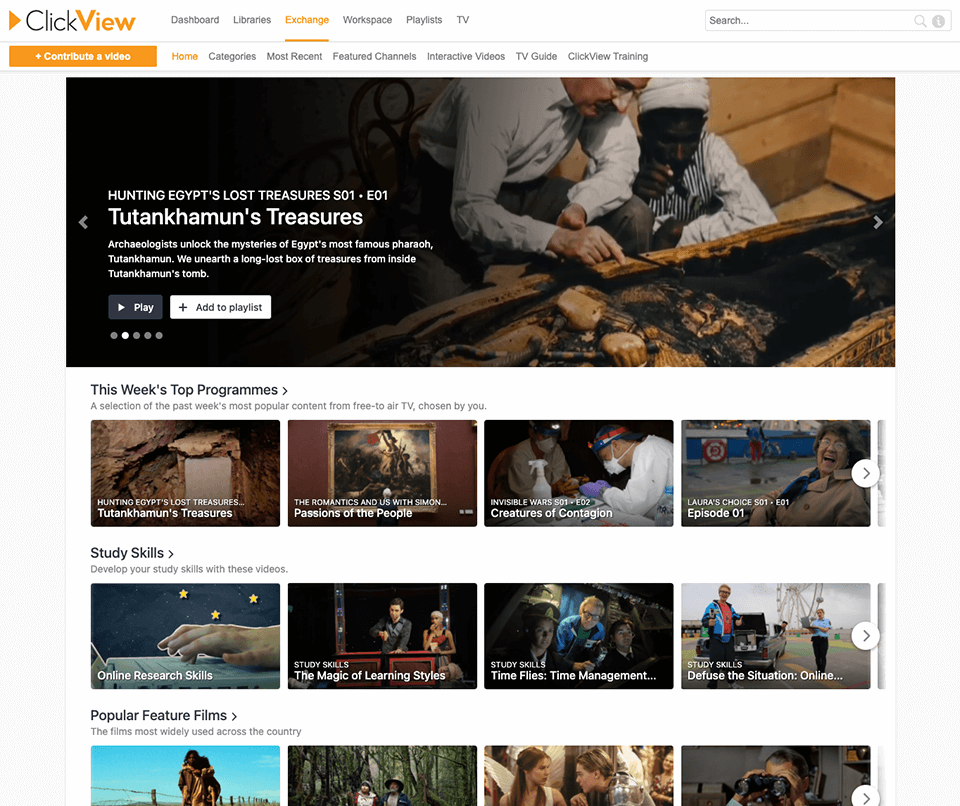 The hero banners in Dashboard, Exchange, and Movies + TV now use more visually dynamic imagery, custom created by our Content and Design team.
Hero banners before:

Hero banners now:

Let us know what you think
Our team has worked hard to bring the Kahlo release to life. We're particularly excited about the possibilities for the Android app, as a way to enhance the ClickView teaching and learning experience for all users. Get in touch and let us know what you think about Kahlo, or to suggest a new feature at research@clickview.co.uk.