Key Stage 1
teaching resources
Discover valuable curriculum-aligned Key Stage 1 videos and teaching resources to support you with lesson planning and delivery. Get unlimited access to our comprehensive video collection, plus the best available free-to-air content.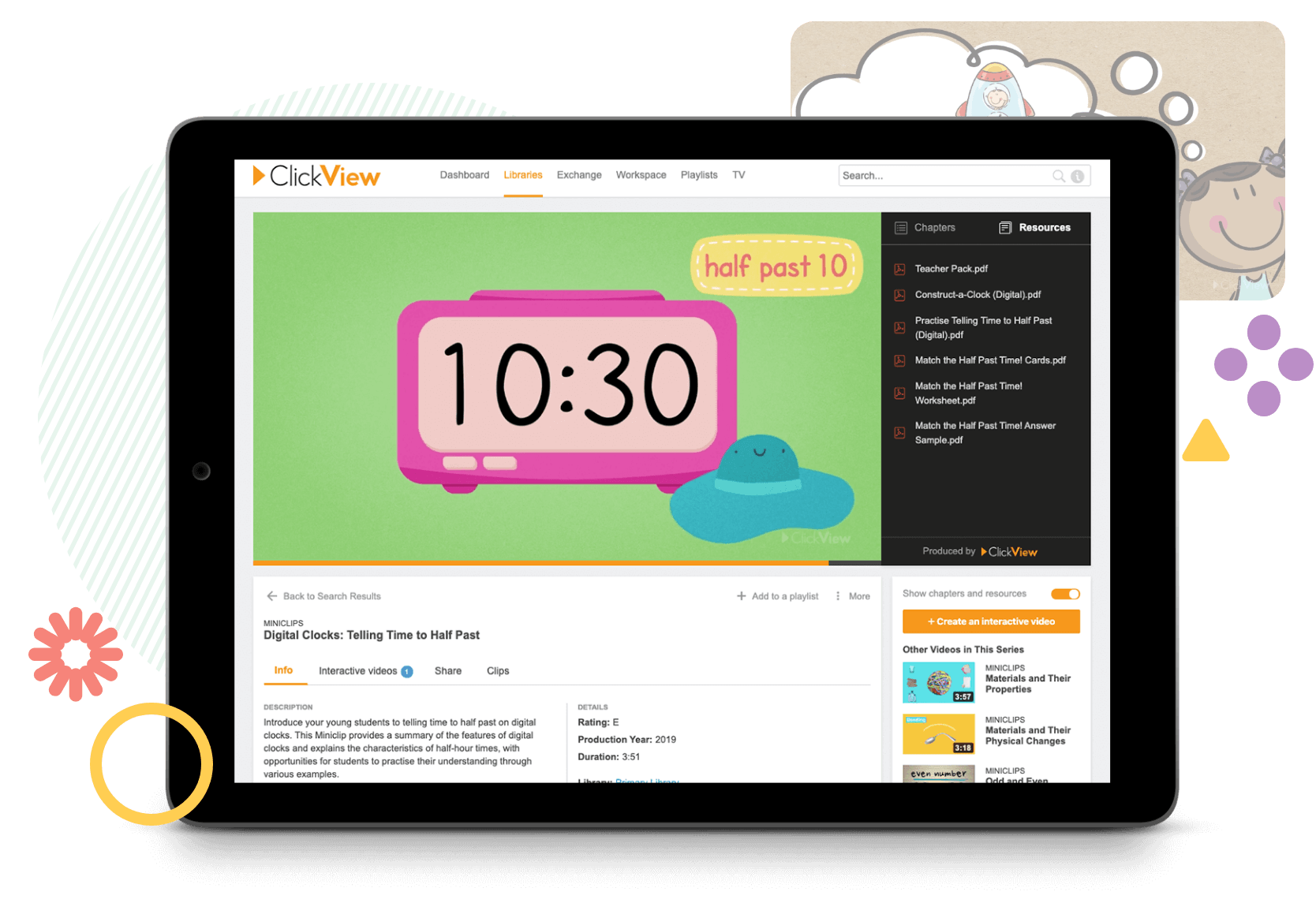 Free Key Stage 1 videos
You can watch our best-loved Key Stage 1 videos free, for a limited time. Discover why and how a huge number of UK schools already use ClickView content to enhance student outcomes in the primary classroom.

Ready to uncover even more primary video content designed for your early learners? It's easy. Start your free trial today
Countless KS1 lesson plan ideas
Our extensive collection of curriculum-aligned, rich video content has been created to engage young learners in the classroom and boost their educational outcomes. Within the collection, you'll find plenty of lesson ideas across a huge range of topics and concepts. Our Miniclips series, for example, is a great way to use video to consolidate a learning or idea, or provide stimulus for a group discussion.