Create deeper understanding through video
From the series we create to programmes we source, ClickView finds, curates and produces the best educational videos.
Relevant, educational content at your fingertips
We curate the best educational content and create new videos to engage students of all year levels.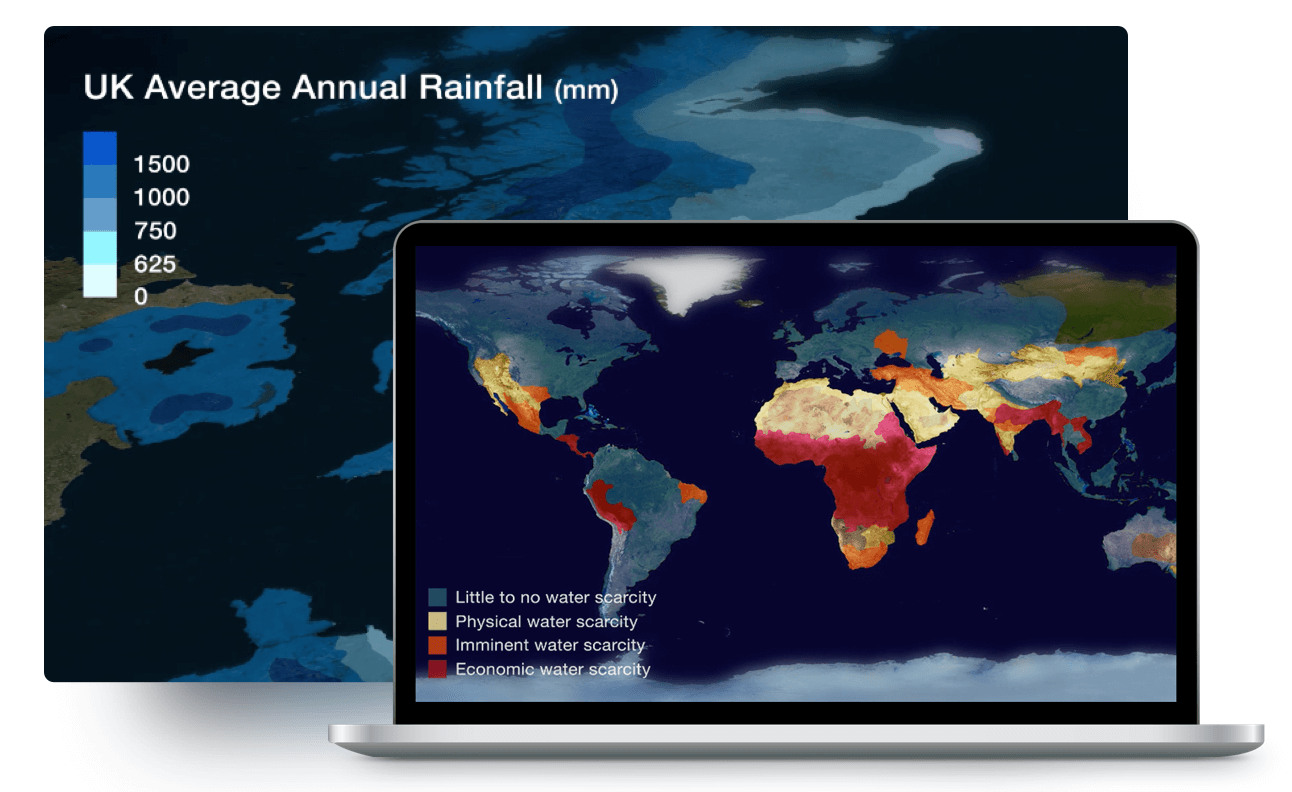 ClickView is the world's leading producer of educational videos
Our team of educators produce video content from Primary, Secondary right through to Further and Higher education with additional resources to drive deeper learning.
We also continuously record 24 Freeview channels, as well as 8 European satellite channels. You can find any programme from the past 28 days on ClickView TV .
We curate requested educational programmes from the BBC RES archive and provide this high-quality content on ClickView.
Learn more about ClickView content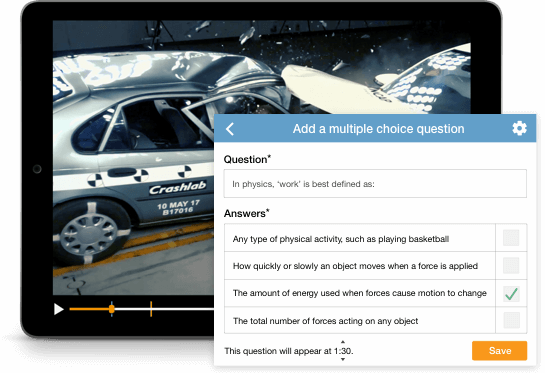 Turn passive viewing into active learning experiences
Create active learning experiences by adding annotations, short answer questions, and multiple choice responses to deepen understanding and feedback.
Educators receive detailed reporting within ClickView, which provide measurable results of video viewing and concept comprehension.
Our Interactive videos support blended learning as students can engage deeply with the video both in and out of the classroom.
Learn more about interactive videos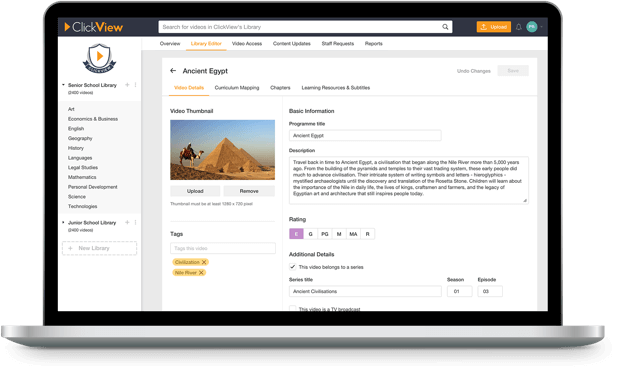 Powerful integrations with your existing systems
Seamlessly integrates with popular VLEs including Moodle, Microsoft, Google Classroom, Canvas, and more.
Access ClickView with Single Sign-On (SSO) using existing staff and student accounts. No need for a new password!
Our digital signage solution gives you the space to display the latest video content at your school and college.
Save internet bandwidth and load high quality videos faster with Local Cache.
Learn how we can help IT Professionals
Why choose ClickView ?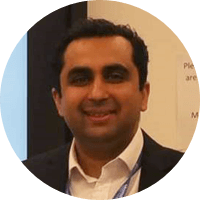 ClickView gives users the ability to create interactive content from the huge library of video content they have and can also upload; together with the analytics tools, it allows for flipped lessons to be meaningful, focused and engaging. A key point for us in choosing ClickView is the integration with our VLE.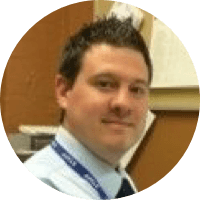 We find the wealth of existing resources and the fact that we can upload content are great ways to share and view content in a safe and secure manner, when you compare it against other video sharing platforms. The process and the fact users are now able to record their own programmes takes a lot of overhead away from our IT team.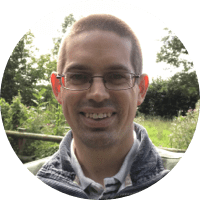 ClickView has helped to revolutionise the use of video in our classrooms here at Bridgend College. In particular, the ability to add interactive layers to high-quality TV programmes has added a new dynamic to the way our students can learn.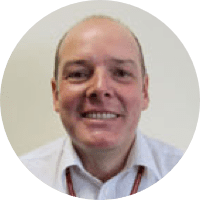 We find it integrates well with our online learning environment and provides the opportunity to easily create interactive videos in the weekly group tutorial pages within our Moodle VLE. Combining this with the ability to save programmes shown on television has made it very popular for staff who regularly search for videos to use in an interactive way.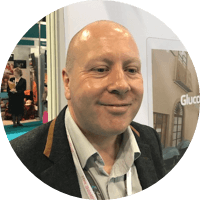 The team from ClickView have supported us all the way, from implementation through to training and engagement, helping to ensure that our staff and students get the best use of the rich features on offer.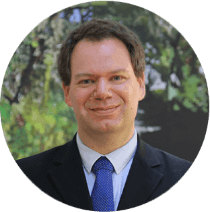 Just over 5 years later, we are very happy with our decision. Not only are staff able to use it in the way we envisaged, but ClickView has evolved with technological changes over that time. Now, ClickView is accessed through our Single Sign-On, RMUnify. Staff and pupils can access our full catalogue of videos, as well as free-to-view content contributed by schools.