Create deeper understanding through video
From the series we create to programmes we source, ClickView finds, curates and produces the best educational videos.
Relevant, educational content at your fingertips
With emphasis on teaching and learning we produce the best educational content for all year levels.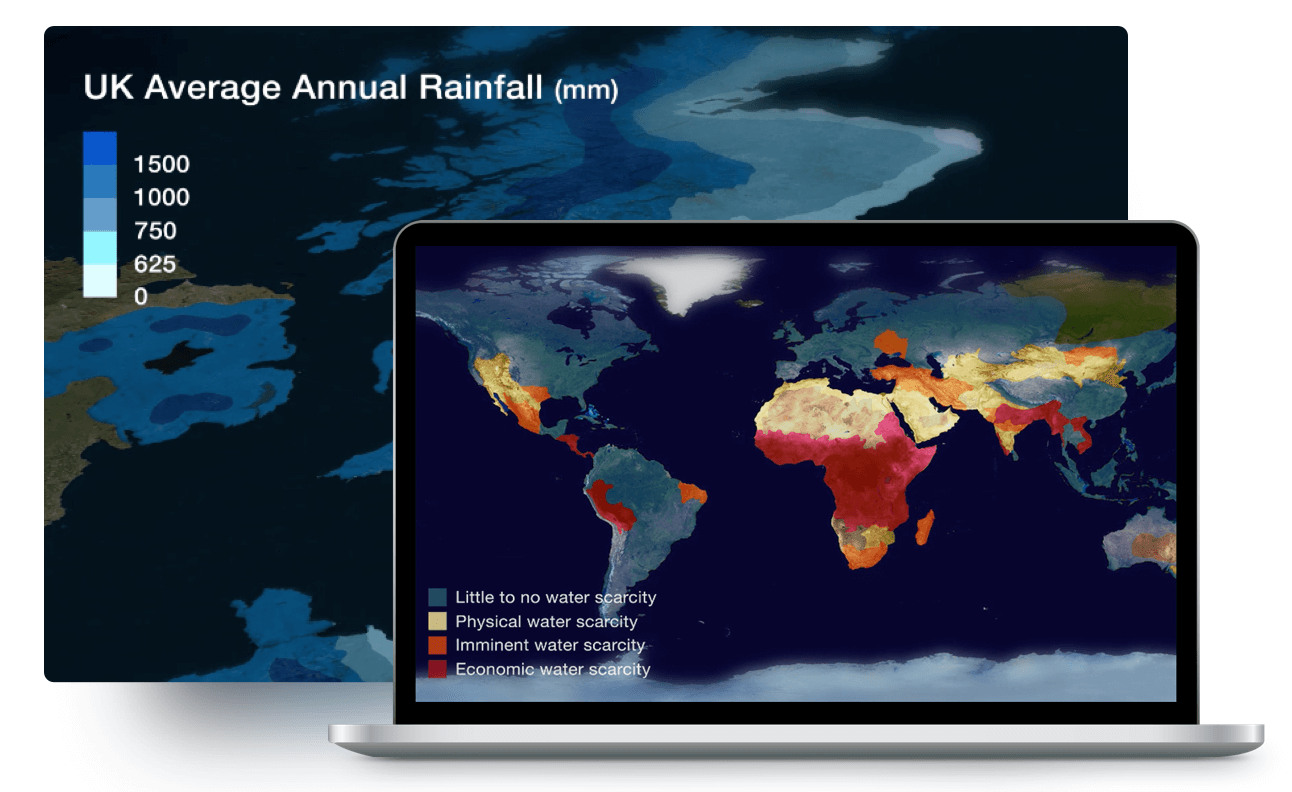 ClickView is the world's leading producer of educational videos
Our team of educators produce content from Primary, Secondary right through to Further and Higher Education.
We work with educators to deliver content that matches your teaching needs. Find resources for your next lesson or lecture in our Content Catalogue.
Access TV recordings from Freeview and European satellite channels. Browse the best educational programmes from TV contributed by educational institutes and the BBC RES Archive over the last 10 years.
Learn more about ClickView content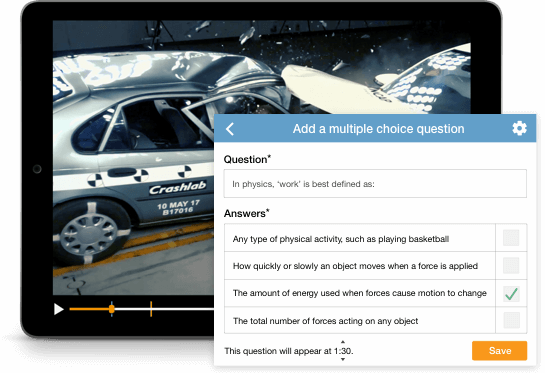 Turn passive viewing into active learning experiences
Create active learning experiences by adding annotations, short answer questions, and multiple choice responses to deepen understanding and feedback.
Educators receive detailed reporting within ClickView, which provide measurable results of video viewing and concept comprehension.
Our interactive videos support blended learning as students can engage deeply with the video both in and out of the classroom.
Learn more about interactive videos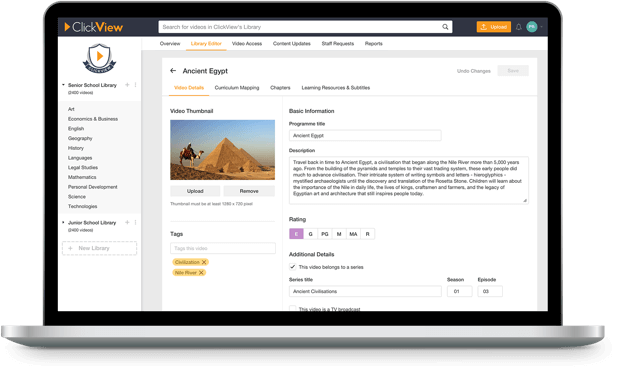 Deliver new resources quickly and easily to your staff
Seamlessly integrates with popular VLEs including Moodle, OneNote, Google Classroom, Canvas, and more.
Access ClickView with Single Sign-On (SSO) using existing staff and student accounts. No need for a new password!
Save internet bandwidth, server space, and load high quality videos faster.
Our curated video library is ready to deliver for your staff. You can also tailor the library content to meet your needs.
Learn how we can help IT Professionals
---
Free videos for the Spring Term
Our most popular resources for your classes are available free, for a limited time.
Watch for free now
Why choose ClickView?
Hear success stories from other schools and institutions who are using ClickView.
Hear from other educators
Glasgow Clyde College
Take video learning further
Learn how Glasgow Clyde College uses video to turn passive learning into active learning experiences with ClickView's interactive videos.
Tupton Hall School
Easily find the right curriculum-aligned videos
Learn how Tupton Hall School uses ClickView's wide range of educational videos and ready-made resources.
Edinburgh College
Using video for effective assessment
Learn how Edinburgh College uses interactive videos as a fast and effective form of assessment.
Seamless integration with your VLE and LMS
Easily create video-based assignments by embedding videos directly in your existing VLE and LMS.
Below are some of our integration partners that we are proud to work with.
Learn more about our integrations
Get a free trial for your staff
See how ClickView will work for the learning needs of all staff and students.
Request a free trial