Movies + TV for students is available now
2 mins read
As we strive to further engage students, our great new feature, our great new feature, Movies + TV is now available, giving students front-row access to a fantastic selection of curated ClickView TV content and films.
Movies + TV – Why are we doing this?
Movies + TV is a way to engage and captivate students with the wonderful and powerful medium of video. From captivating films to thought-provoking theatre and world-class documentaries, Movies + TV presents a beautiful blend of entertainment and education in a safe and secure environment.
By giving all students access to Movies + TV, we're celebrating this medium and its vital role in teaching and learning, while enriching the lives and experiences of young people everywhere.
What is ClickView Movies + TV?
Movies + TV is a dashboard that contains content handpicked for students. For teacher and parent peace of mind, students will only see relevant and appropriate content.
The diverse and engaging video content selection includes:
Documentaries like David Attenborough's Blue Planet
Films from Disney
Theatre including Shakespeare productions
Other educationally and culturally relevant programmes.
Whilst many schools and colleges already curate their own libraries using Library Editor, rather than being a space curated based on student subjects, ClickView Movies + TV houses content to both entertain and engage learners.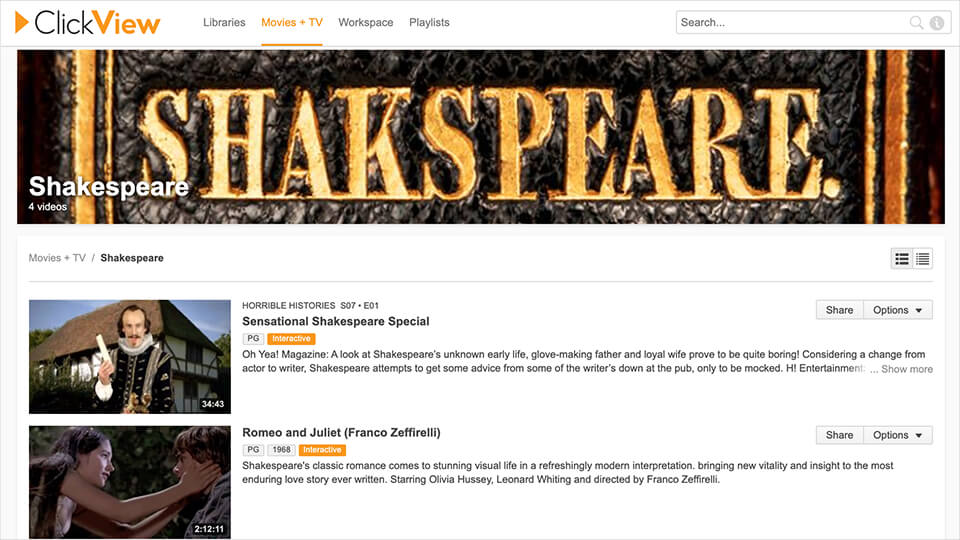 How to get Movies + TV
The student-focussed Movies + TV feature is now available and ClickView Administrators can enable it instantly. To get started, navigate to Settings → Libraries → Library Options.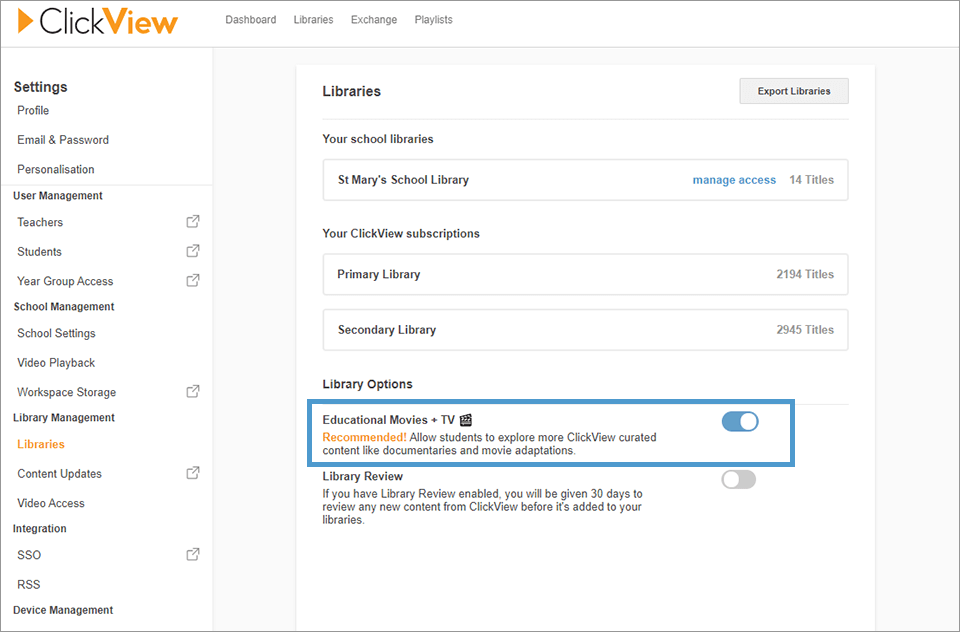 Once enabled, your staff and admins can access Movies + TV via the user settings dropdown.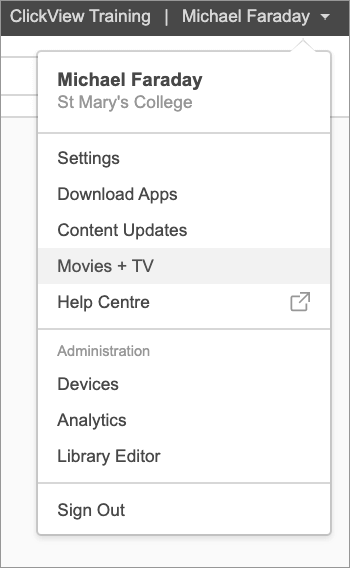 Your students will be able to access Movies + TV via the main navigation bar.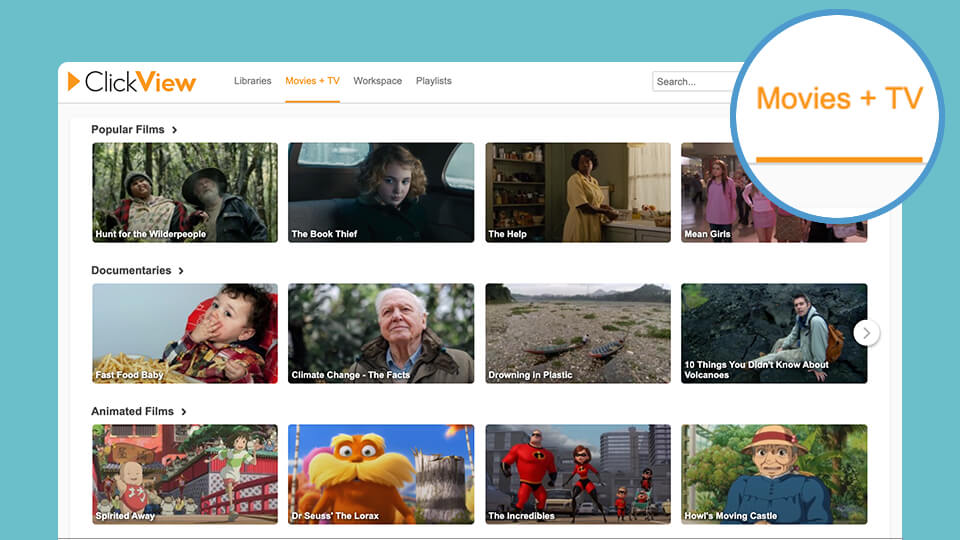 For any questions about Movies + TV, or to get help with activating it, get in touch with our team at info@clickview.co.uk. We look forward to hearing your feedback on this great new feature.