Curriculum-aligned Geography resources for secondary schools
The world around us is fascinating.
Help engage your students in topics ranging from the planets, earthquakes and volcanoes to changing populations and the urban environment using carefully curated video content. ClickView's huge library of educational videos for secondary Geography will captivate your students and enhance their learning in and out of the classroom. You'll also find a full suite of educational resources to help you teach Geography across all year levels and topics. All lesson plan ideas, classroom activities and various downloadables have been designed with you and your students in mind.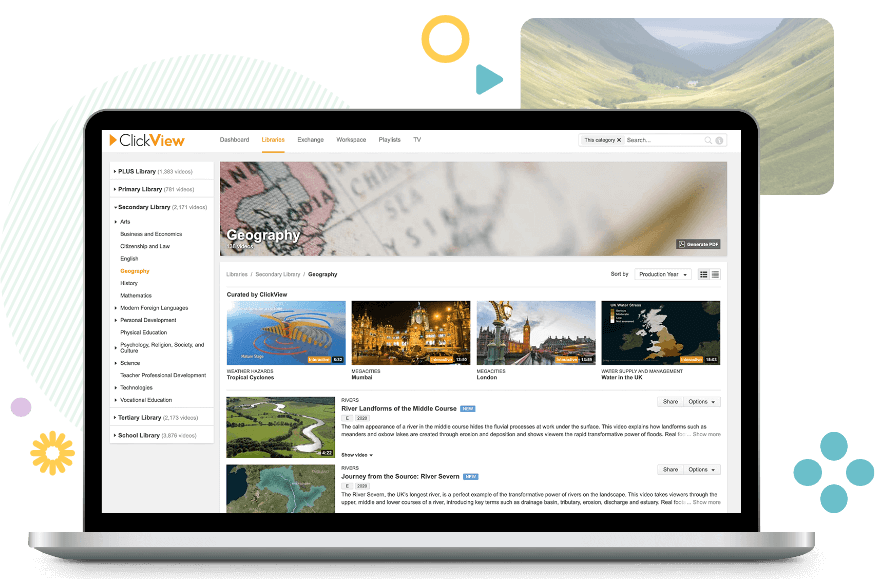 Free secondary Geography videos for all learning levels
Our world changes so quickly. You can trust ClickView to keep you up-to-date with geographical trends through our regularly updated video content. Our most popular Geography videos are now available free, for a limited time. Watch one today to find out why so many schools love ClickView as a way to engage students in learning and deeper subject understanding.

For the chance to access all ClickView videos and curriculum-aligned resources, request your free trial.
Discover high-quality Geography resources aligned to the curriculum
To make your life that little bit easier, we've curated supporting educational resources in consultation with Geography subject experts. Choose from lesson plans, classroom activities and worksheets that all align with the National Curriculum and Curriculum for Excellence, such as useful quizzes, timelines and fact sheets.