What's New in ClickView Online Version 5 – Interactive Videos and More
3 mins read
There's been a lot going on recently at ClickView as our team busily prepared for the launch of ClickView v5. The good news is that the latest release is now available for all ClickView customers. As ClickView Online's Head of Development, I wanted to provide a quick overview of the changes you will find when you now log into ClickView.
Interactive Video Editor
Our team at ClickView sees interactive videos as an extension of video rather than a new product, and as a result the new interactive video developments have seamlessly been integrated throughout ClickView. You can now add an interactive layer of built-in questions to any video in your Curriculum Library, the Exchange and videos in your Workspace.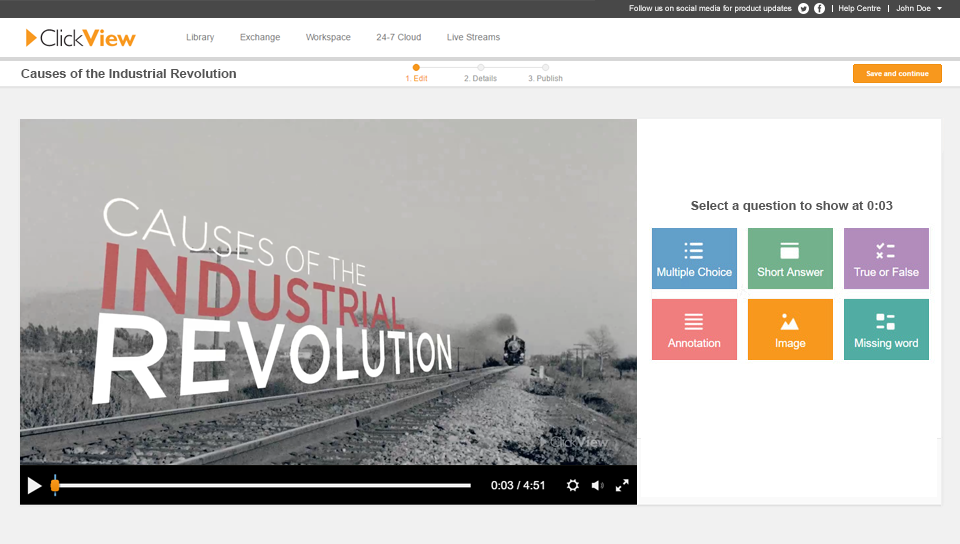 You can also copy and edit an existing interactive video by going to the 'Interactive videos' tab below any video:

Also you'll be happy to know that we launched with 80 pre-made interactive videos that were made by our staff, teachers and educational-consultants.
Interactive videos in your Workspace
You will find all your saved, copied and created interactives in a folder in your Workspace. Click the "View student results" button for any of your interactive videos to access the responses of students who have watched the video.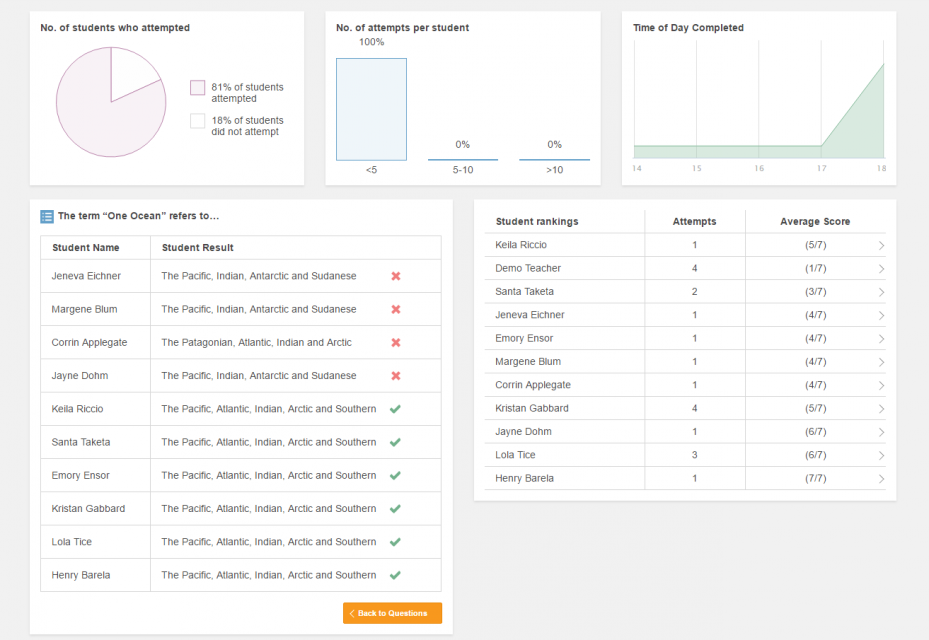 Latest video releases on your Library front page
When you log into ClickView, the front page will now display the latest video titles when we release term updates for your Curriculum Library. This means you'll be kept abreast of the latest videos made available to your school. This is currently available for K-12 and Secondary Schools only, but we shall be rolling it out for our Primary and Tertiary customers, as well as customers with Curriculum Library Plus.
Create folders in your Workspace
You can now create folders in your Workspace to help you organise and manage your videos.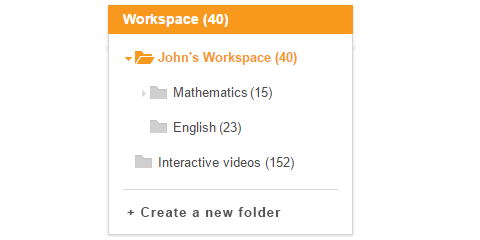 Notifications
The platform will now notify you of any important announcements concerning your ClickView eco-system. In the future, teachers will receive notifications when students perform certain actions, such as completing the questions in an interactive video.
Analytics
If you are an admin user for your ClickView account, you will now be able to view detailed analytics about your school's usage of ClickView.

Public Playlists
Playlists can now be made public. This is the best way to share your videos in a public manner. If your playlists contain videos that you don't have the right to distribute, the playlist just shows the public videos and prompts viewers to sign into ClickView to watch the protected videos.

User Profiles
To help us deliver the best videos for your subjects and interests, we have developed a profile section in ClickView Online. Enter your subjects here and ClickView will suggest and display the most relevant videos to you. So this works best for your school, it is important that your teachers are using their own ClickView accounts and not a generic shared one.

Help Centre
We've updated all related Help Centre tutorials as well as adding new articles for the additional functionality of the platform. If you or any other teachers at your school have questions, please take a look at our Help Centre.
Finally, we love to receive feedback. If you have any comments to make about the new developments, please let us know by leaving a comment below.
We have more great features being prepared for release as I write this, which will enhance your use of ClickView even further. Check back on the blog for my next article on our latest features.