Maths resources for primary schools
Help numbers make sense in your primary Maths lessons.

Carefully chosen video can illuminate mathematical concepts, especially for young learners. With hundreds of educational videos for primary Maths, a ClickView subscription gives you access to the very latest and best content on demand. Break down concepts, such as fractions, with Miniclips that use fun animations and relatable examples. Each curriculum-aligned, ClickView-produced video also comes with helpful resources, from activity worksheets to lesson plans. Get front-row access to ClickView TV with your subscription, the best available, free-to-air content, advert-free.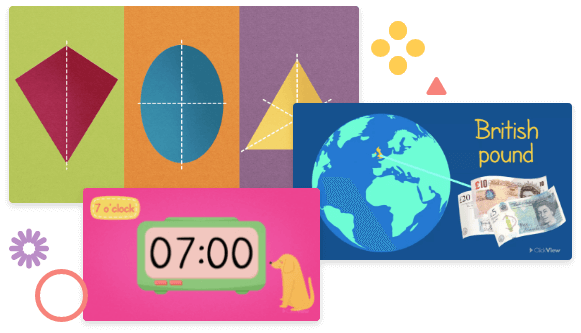 Free primary Maths videos to unlock deeper understanding
Video is a powerful tool for clarifying concepts or helping students revise for quizzes or tests. Interactive video lets you conduct class discussion to promote oracy and establish your students' level of understanding before beginning a new topic. Our most popular primary Maths videos are available free, for a limited time. Find out how you can create a deeper understanding of Maths in your classes through using targeted video.

For access to all ClickView videos and supplementary teaching resources, request your free trial.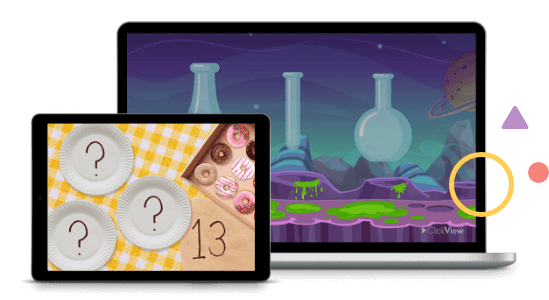 Uncover a huge range of curriculum-aligned primary Maths resources
Full ClickView access lets you view all videos and download the resource pack for any primary Maths video. These teaching resources, all aligned to the curriculum, include lesson plans and various classroom activities, such as quizzes, to complement each video. Use them however you choose, by downloading and distributing them to students or adapting and embedding them into your LMS.
Lesson Plans