Helpful Maths resources for secondary schools
Video is a powerful way to help your students understand concepts in the Maths classroom. No matter the topic or learning level, ClickView is here to help with hundreds of educational videos for secondary Maths. All videos are accompanied by useful teaching resources, such as downloadable worksheets, ready for you to use with your students.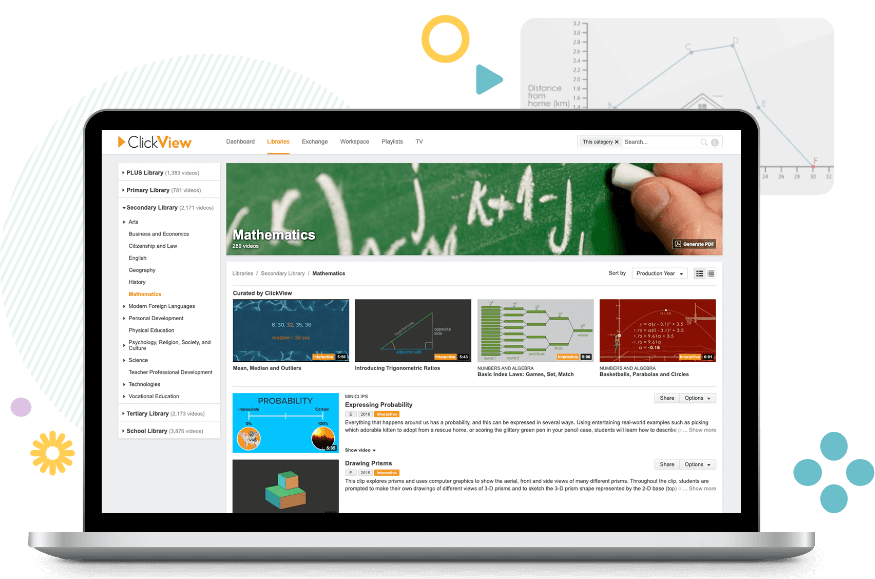 Free secondary Maths videos to boost outcomes in your classroom
Could you and your Maths department benefit from easy access to carefully curated, engaging video content at your fingertips? You can now watch some of our best-loved Maths videos free, for a limited time. Find out how ClickView can powerfully enhance student learning and engagement in the secondary Maths classroom.

To access every ClickView video and accompanying educational teacher resources, including lesson plans and classroom activities, request your free trial.
Access high-quality Maths resources aligned with the curriculum
We work with a team of subject experts when creating our ClickView custom video content and educational resources. You can be confident that all content aligns with the National Curriculum and Curriculum for Excellence, giving you peace of mind as you prepare your Maths lessons. With a ClickView subscription, you have unlimited access to all videos in our library and supporting resources, such as classroom activities and lesson plans.