Primary teaching resources
Curriculum-aligned videos
Look no further for primary teaching resources to support you at each level of learning. Discover a comprehensive and regularly updated library of ClickView-produced videos aligned to the primary curriculum, plus the best available free-to-air content.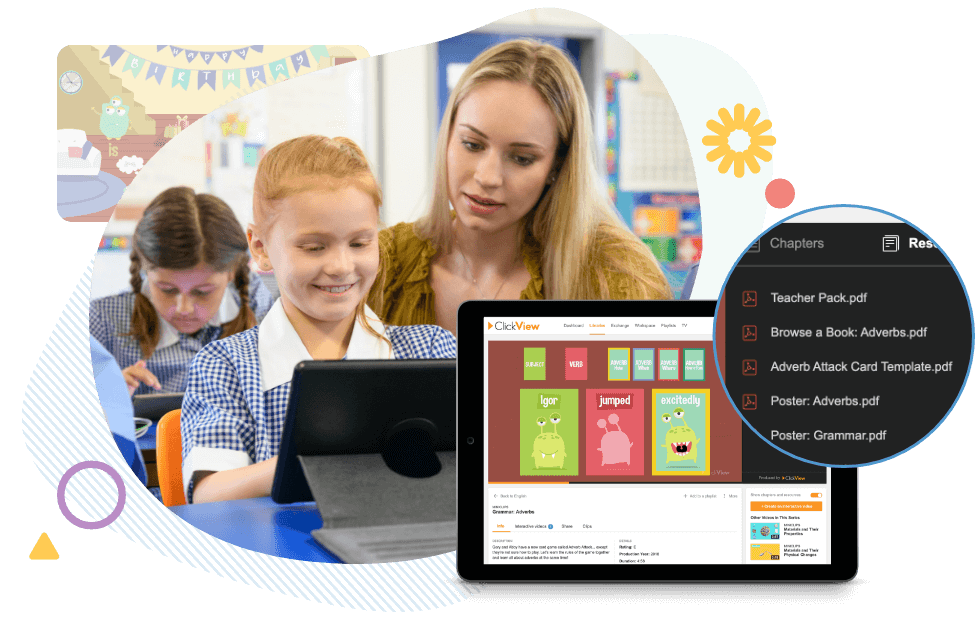 What level resources are you looking for?
Select your learning level below to uncover a huge library of videos and resources. This curriculum-related content has been designed to engage students in learning and impact educational outcomes in your primary classroom. The collection of more than 700 dynamic videos is visually impactful to engage contemporary learners, and accompanied by educational resources. Discover lesson plans and classroom activities to save you time, plus learn how to make your own interactive videos to track student progress.
Get ClickView for Primary now!
We're starting to rollout the new platform, check it out now!
Learn more
Benefits
Broad selection
Our primary video library is regularly updated, with new releases added each month. A ClickView subscription gives you full access to our original content and content from the world's best publishers, plus ClickView TV and Exchange. Find what you need for an interactive student activity, experiment or flipped classroom. There's plenty to choose from at each learning level across a huge variety of topics.
Supporting teacher resources
We know how busy you are and how important access to quality resources is. ClickView interactive videos are a great formative assessment tool for learning. Create your own quickly and easily or use an existing interactive from the collection. All our videos also come with educational resources, such as primary school lesson plans and classroom activities such as quizzes, to support assessment and extend learning further.
Seamless integration
ClickView integrates easily with your school's VLE. It also allows you to quickly edit and share videos with your colleagues and students. Each of our videos has been carefully classified, so you can show the content in class without worrying about seeing adverts or inappropriate content.
Access the entire platform from anywhere
You and your students have complete access to all ClickView educational videos and resources from anywhere, at any time. Watch content or check out resources from home, the train, bus or tube – no internet access required. Learn more about remote learning with ClickView.
TV content for primary
The very latest primary teaching video resources to keep a young audience captivated are at your fingertips with ClickView TV. Find programmes, news and documentaries that will help bring your upcoming lessons and classroom topics to life.
Make your lessons current
You have access to programmes from 24 Freeview channels and 8 European satellite channels from the past 28 days. We record it and make it available to you for use in your classes advert-free.
Join the ClickView Exchange
With Exchange, you'll join a community of educators who have access to over 20,000 quality educational programmes from Freeview TV. It's easy to find and keep TV programmes to use now, or later. Get started by browsing the library to find relevant content, searching by category, topic or subtitle.
Plan lessons with the ClickView TV Guide
Don't miss the best upcoming educational content for your primary classes. Browse the ClickView TV Guide at your leisure to see what's coming up in the next fortnight.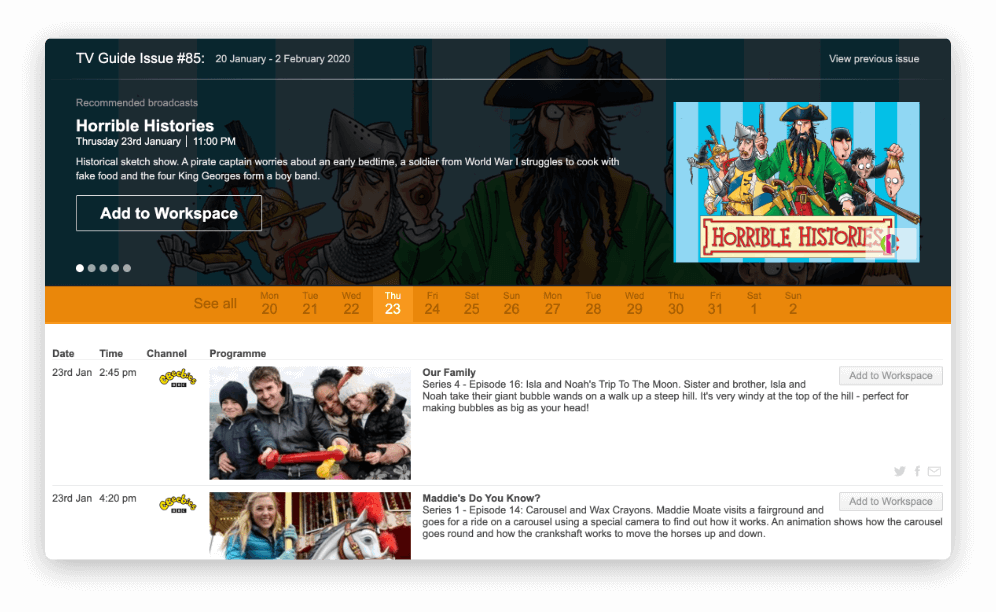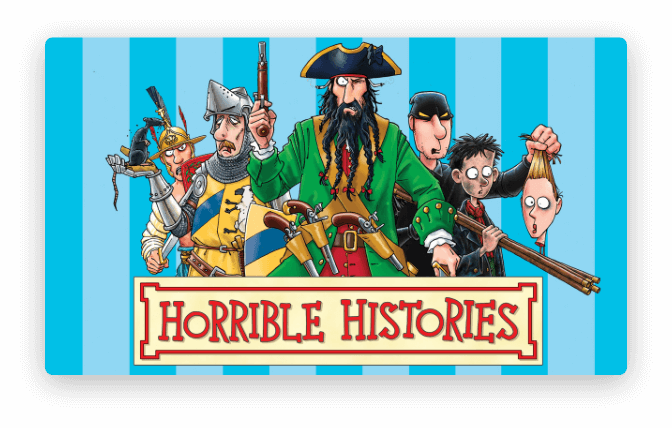 Formative assessment in the primary classroom
Interactive videos can be used as an effective tool for formative assessment. Check the level of understanding of your primary students as you go, offering them the chance to reflect on what they're learning during a particular unit or topic.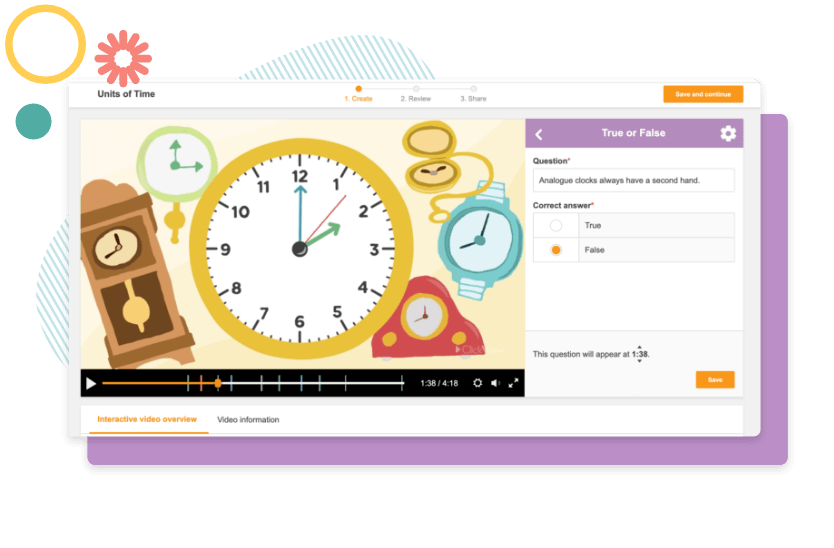 How interactive video works
To help make video watching an active experience, you can take any existing video and add an interactive layer of questions, choosing from different available question types. After your students complete the questions, their results will help you to formatively assess them and plan your teaching.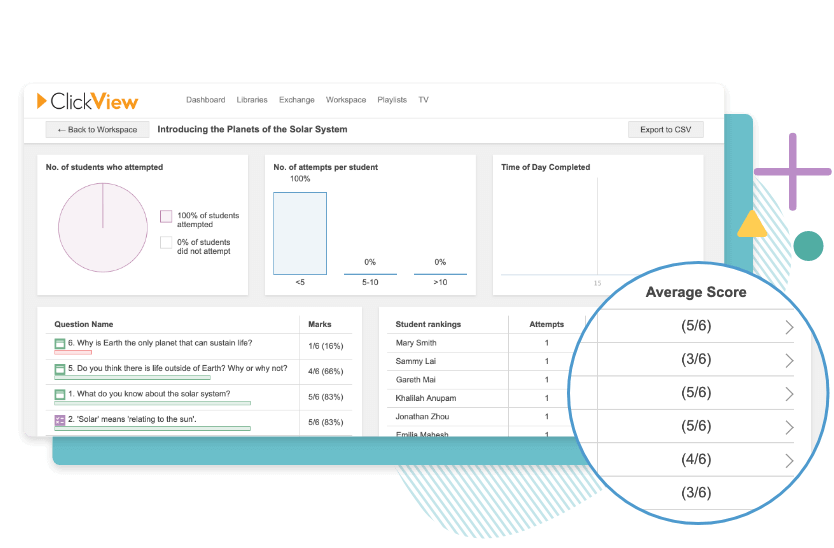 How your students benefit
Interactive videos help engage students in active learning rather than passive watching. The interactive experience also helps them develop skills in critical reflection. The analytics you receive about student progress can help you target your teaching for a particular topic or subject to improve overall understanding.
Teaching strategies for primary aged students
ClickView provides an extensive collection of rich video content to help deepen your students' understanding of a wide range of topics and concepts. Our Miniclips series is a great way to introduce video to consolidate a topic or provide stimulus for class discussion.
"ClickView provides us with high quality video curriculum content with built in interactive quizzes, saving our teachers planning time, enhances lesson delivery and engages our learners."
Jonathan Bishop, Headteacher
Broadclyst Primary School and CEO of Cornerstone MAT
What's new in education?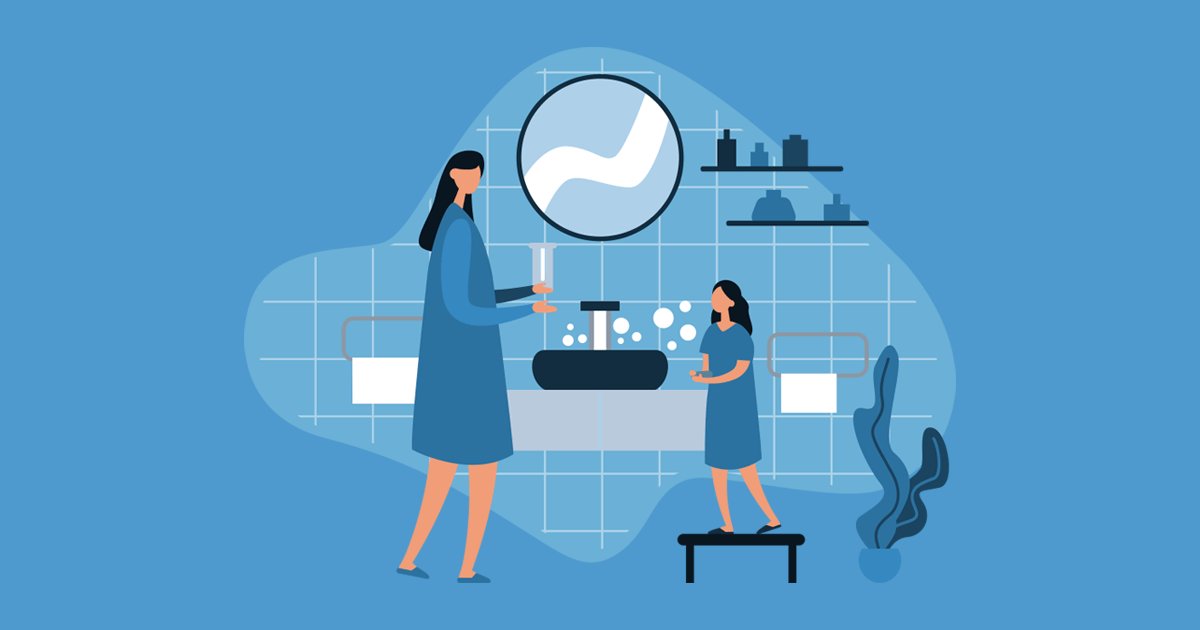 10 personal hygiene teaching activities for kids
10 Personal Hygiene Teaching Activities for Kids Teaching routine Washing germy hands Using songs Positive reinforcement Making visual displays Exciting science experiments Classroom games Assigning homework Invite a guest speaker Germ detectives 1. Teaching routine The past year has made us more aware of the importance of personal hygiene, especially washing our hands. Getting …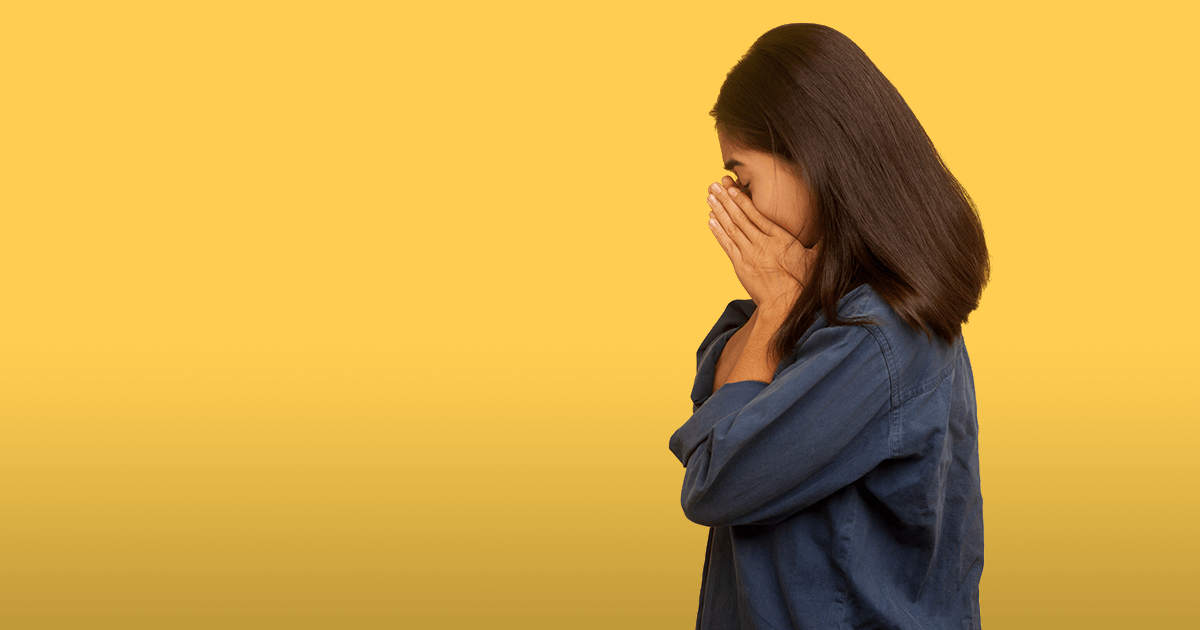 Behaviour Management in the Classroom: Strategies for reducing student anxiety
One of the greatest mental health concerns for young people is the prevalence of anxiety, according to recent reports by OECD. Because anxiety can often manifest as disruptive behaviour in your classroom, it's important to think about strategies to keep everybody safe. Building strong connections Assigning classwork Providing advanced warning Reducing fear of failure Asking …