GCSE teaching resources
Free exam preparation revision guides now available
Preparing your students for their GCSE coursework and exams is no small task. We're here to help with free GCSE downloadable teaching resource packs full of video content ideas to help you and your students with revision. These guides are very popular with teachers and are also tailored to the various examination boards. Our guides provide an excellent reference point when studying or revising a unit, film or text and suggest additional video resources to strengthen subject understanding.
How does ClickView support learning?
Discover a regularly updated collection of ClickView-produced videos aligned to the curriculum, alongside the best available, curated free-to-air TV content. Search by subject, title or subtitle to browse video content, all designed to support student engagement and educational outcomes in your classroom.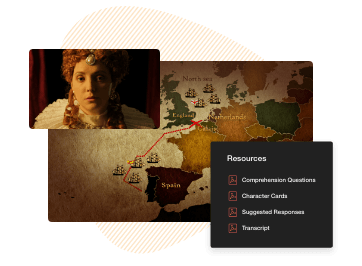 Educational video examples
Watch some great teaching examples in our collection to inspire you with your lesson planning. Explore flipped classroom and direct instruction ideas and be sure to check out the accompanying resources while you're there.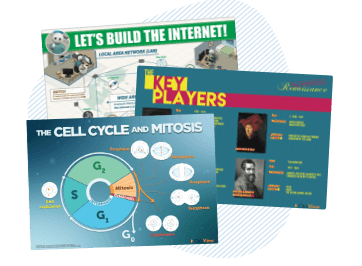 Visual aids
Posters are a great visual aid for the secondary classroom. Use them in the Science lab, English classroom or Physical Education space. Posters can appeal to a wide range of students with varying capabilities in your class, highlighting material in an engaging way.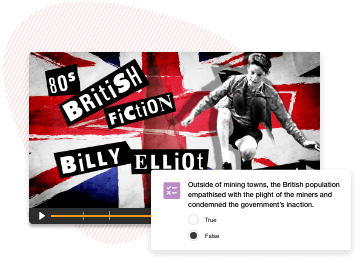 Formative assessment for GCSE
Interactive videos are valuable GCSE teaching resources. Help your students take ownership of their learning and revision by considering what they are viewing, checking understanding and reflecting on their key learnings.