Welcome to our second content release for 2020! Sufficed to say it's been an unprecedented few weeks since our last release. The onset of the COVID-19 pandemic has instigated massive changes in the education sphere resulting in school closures and the growing necessity for remote teaching/learning practices. You can read more about how ClickView can help to prepare your school in dealing with the Coronavirus crisis here.
In happier news, this time of year sees an array of events happening, including World Poetry Day on March 21 – so why not celebrate it with your students by using our brand new Poetic Devices series? This new six-part series has been produced in conjunction with Red Room Poetry and explores imagery, alliteration, onomatopoeia (Year 3+) and other poetic devices including similes, metaphors and personification (Year 5+).
It's business as usual here at ClickView and our Content and Production teams have been busy preparing lots of exciting content for our latest release, albeit remotely. ClickView is here to help guide you and your students through these uncharted waters and are hard at it compiling playlists and resources to help teachers and students make sense of what is happening.
See below for what other content releases you and your students have to look forward.
Primary

Poetic Devices
This new six-part series has been made in collaboration with Red Room Poetry and explores poetic devices.
Imagery, alliteration, onomatopoeia (Year 3+) simile, metaphor, and personification (Year 5+).
Covers outcomes from the English curriculum.
Each episode uses a poem written by a school student or teacher that has been provided by Red Room, and illustrates how the device is used.
Resources include all featured poems, poet justifications, as well as activities to deconstruct the poem and experiment with each device.
Scripts written by Red Room Poetry's founder Dr. Tamryn Bennett, and animated by Alice Donaldson.
Prisms and Pyramids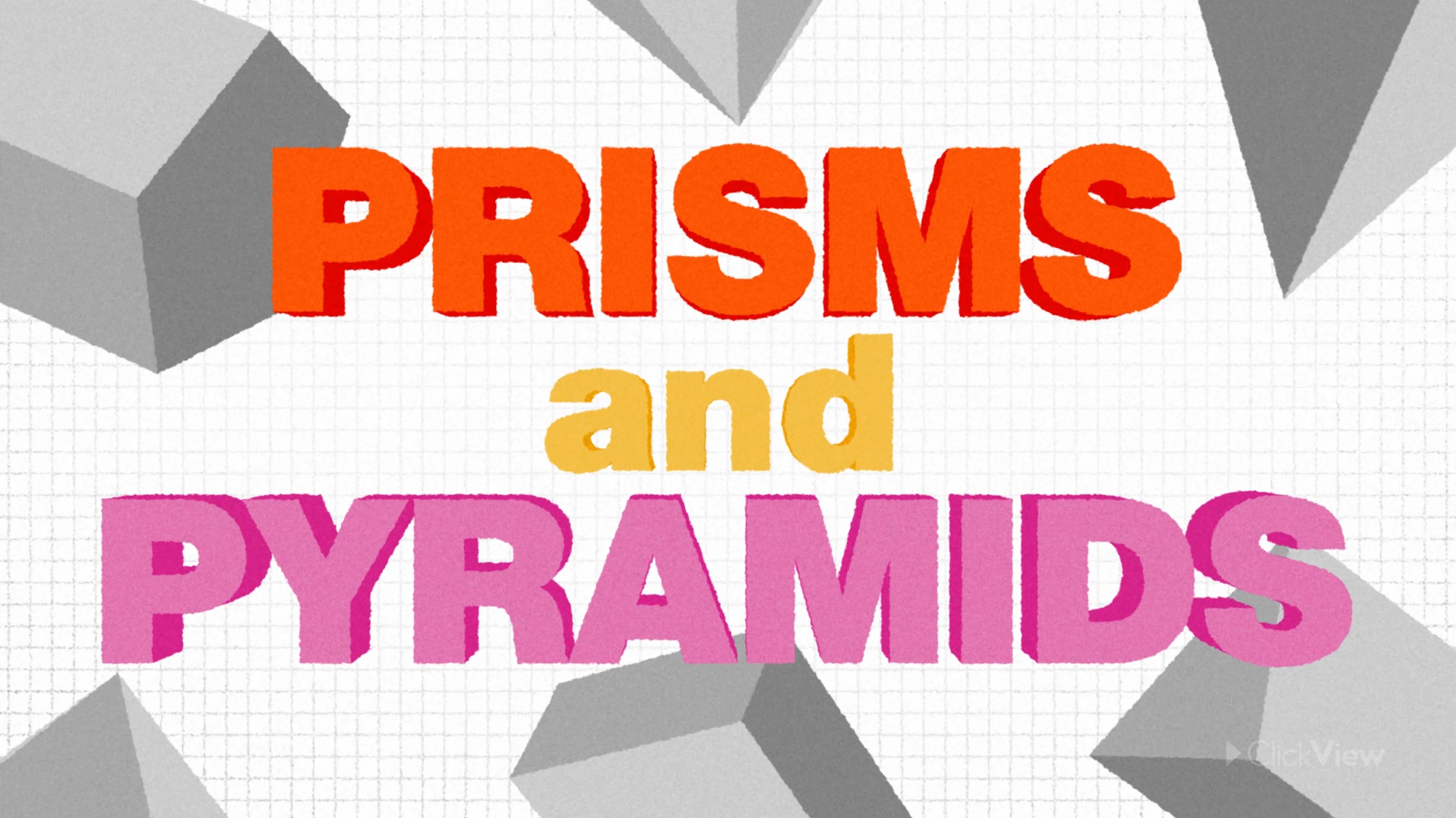 A standalone Miniclip defining prisms and pyramids and deconstructing models.
The video provides an overview of 3D shapes and defines prisms and pyramids. It includes various examples and visually deconstructs their features.
Covers outcomes from the Mathematics curriculum.
Teacher Pack includes various activities, worksheets, and an interactive PowerPoint game.
Video written and animated by Irene Macias.
Secondary/Tertiary
Shakespeare in Conversation: Macbeth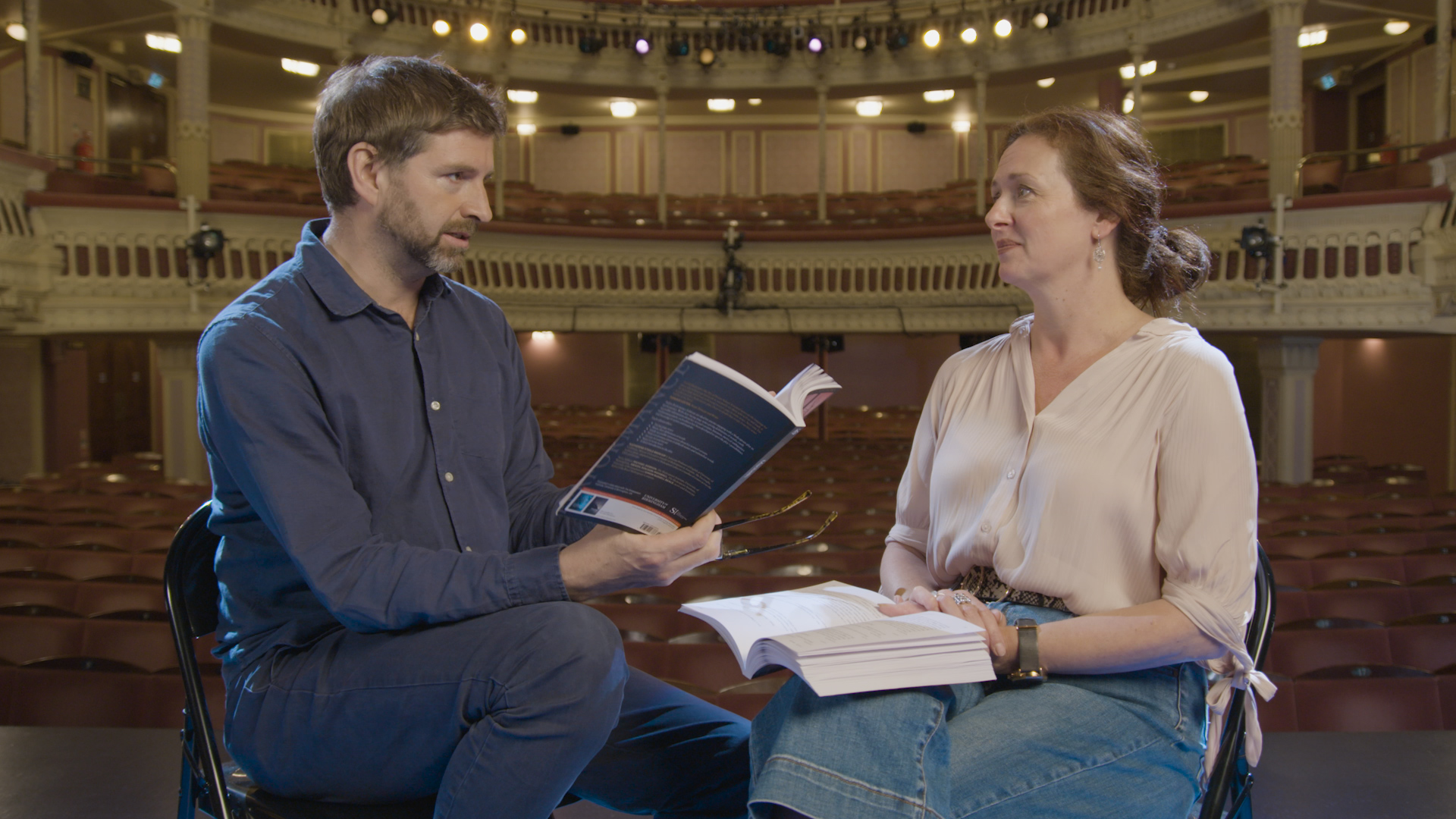 This series for GCSE secondary English/Literature/Drama students models in-depth analytical discussion of the famous Shakespeare play.
Follow along with John Lightbody, Senior Artistic Associate and Kirsten Lane, Teacher Ambassador at Shakespeare Schools Foundation as they conduct scene analysis, draw on specific examples from the text, and evaluate the Bard's choices and effects on his audience.
Filmed on location in London's Criterion Theatre and including live performance scenes by the Royal Shakespeare Company.
In this series, experts use their vast knowledge and experience performing and teaching the play to explore the following in an accessible way for students:

Why Study Macbeth?
Historical Context of Macbeth
Macbeth and Lady Macbeth: A Scene Study
The Queen, My Lord, is Dead: The Relationship's Demise
Scenes from a Marriage: Power Play

Consultant: Maddie Short, Shakespeare Schools Foundation, London, directed by Thomas Baricevic and produced by Edwina Baden-Powell and Thomas Baricevic.