The onset of COVID-19 (Coronavirus) has sparked unprecedented situations here in the UK. We understand you will be actively making contingency plans to maintain teaching and learning in the event of closures. Following a series of conversations with our schools and colleges, we've put together some simple yet practical ways to utilise your school's ClickView subscription to keep remote students engaged, and assist your teaching staff to deliver the best possible learning experience outside of the classroom.
Your ClickView subscription includes thousands of ready-made curriculum relevant teaching and learning videos alongside contextual TV, your own video content and formative assessment tools with reporting. Your subscription also includes access for every member of staff and every student.
Here are our top 10 tips of how to make the most of ClickView for remote teaching and learning:
1. Check that everyone has a login, including students
Complete a ClickView health check and make sure all of your staff and students have logins and know how to access ClickView. This can be at online.clickview.co.uk, linked to your VLE or through the ClickView apps.
2. Make use of ClickView's teaching and learning content
ClickView's curriculum-ready content provides engaging instructional learning across a wide range of subject areas helping to introduce new topics, scaffolding learning, support knowledge consolidation or mastery. In the absence of face-to-face teaching, our resources help to reduce planning time whilst ensuring quality education and engagement.
Guide students learning by sharing video content via a ClickView link or embed videos in your VLE. You can also encourage students to access the video libraries independently and lead their own learning.
3. Resources, lesson plans and activities
One of the biggest challenges when teaching remotely is structure. All of the videos that we produce come with lesson plan resources, including comprehension questions and activities for students. Whether used solely or alongside your wider strategies, these resources can further reduce your planning by turning short videos into complete learning experiences.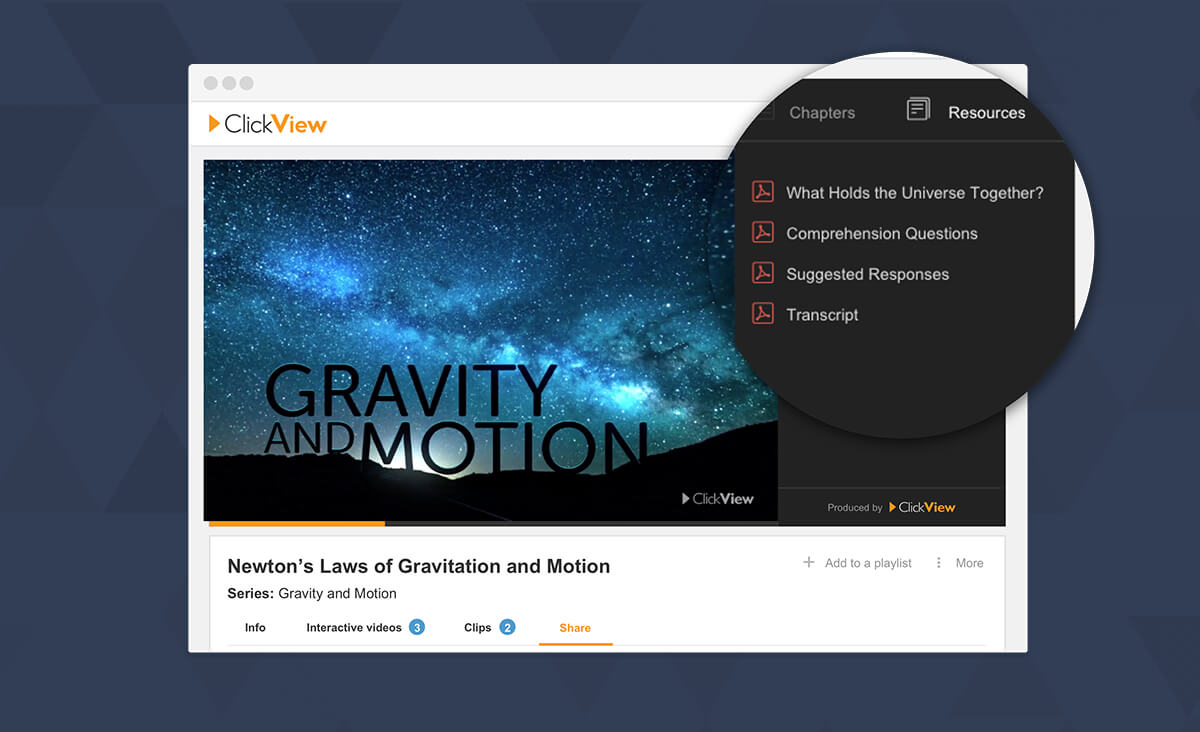 4. Formative Assessment
ClickView videos also come with pre-built interactive quizzes, meaning you can check student understanding via comprehensive reports. What's more you can see what students have and have not watched, alongside what they did and did not understand. This helps to prove that learning is taking place whilst supporting progress and personalisation. You can easily add your own interactive questions to any video in ClickView, be that the content we produce and license, broadcast TV and Exchange, or your own video content.

5. Revision Guides and Playlists
Did you know ClickView have started producing revision guides? Whilst these are only for GCSE and across certain subject/exam boards right now, you may find these useful regardless. These can be downloaded and provide a sequence of relevant learning for students to follow.
For your school or college, you can create and share your own playlists with students, meaning you can rapidly use both teaching and learning video and broadcast TV content to provide a structured sequence of learning.
6. Create your own content
You can use your smartphone or computer (or if HD quality is important to you, a video camera) to record messages, lessons, tutorials, exercises – you name it – to upload to your Workspace and share with your students. You can even add a layer of questions and annotations using the interactive tool. There's already a large community of educators using ClickView to flip their classrooms – take a look here.
7. Get your students involved!
Students can create their own videos and interactives to share with you and their classmates. This delivers an opportunity for students to test their and their cohort's understanding of what has been taught, in a format that is engaging, collaborative and able to be completed anywhere at anytime. This playlist contains 6 short videos to introduce your students to the essential features of ClickView.
8. Student wellbeing
ClickView have produced world-leading content for student wellbeing. During school closures, wellbeing needs may well be heightened. Informing students about the range of health, relationships and wellness resources, such as our Understanding Anxiety series, will support students at a time of challenge.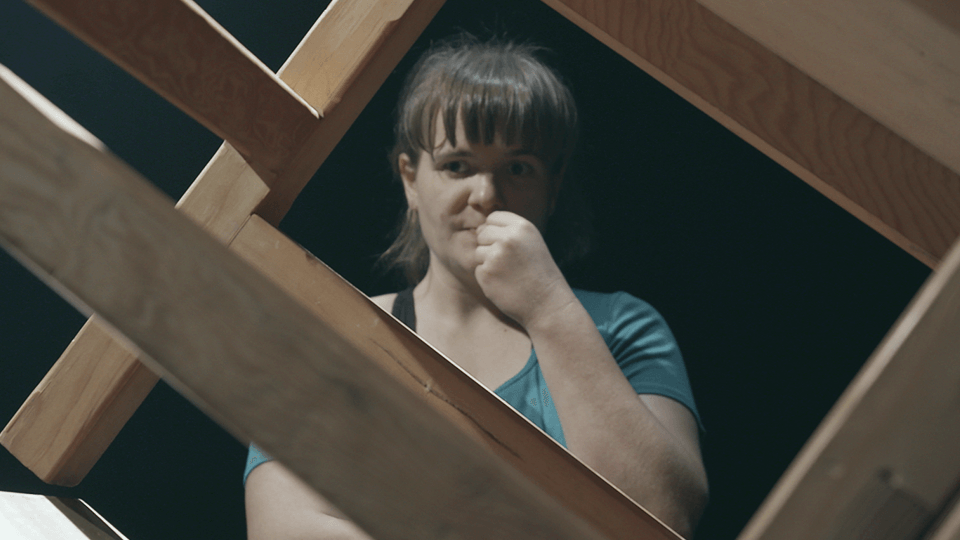 9. Apps and integrations
Delivering content to students – We integrate with all major VLEs and have apps for all popular mobile devices. Get your students to download the apps now so they can access ClickView as needed – even without the potential remote delivery of teaching, these are handy tools for your students to have in their pocket.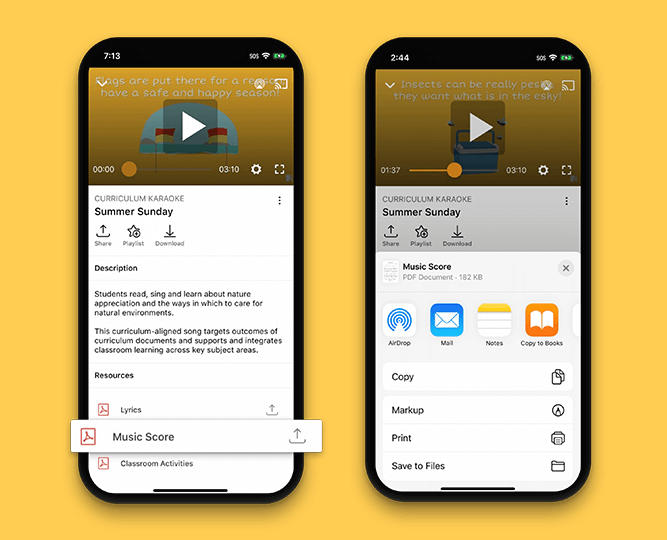 10. Connect with the ClickView Team
We are here to help. We will be on hand to help with any webinars or remote sessions you may need to ensure you can use ClickView as part of your strategy.