Customer Reviews & Testimonials
Hear from inspiring educators just like you from all across the UK. Watch the videos to discover how ClickView can transform understanding through video, streamline resource management, make lessons relevant for contemporary learners and more. More than 5,000 schools and colleges trust ClickView to engage their students. Find out why.
Teaching Strategies
"Hugely beneficial in a number of different ways."
Glasgow Clyde College staff use interactive videos to create transformative, active learning experiences. Built-in analytics also effectively track student progress and understanding.
content
"A ready-made curriculum resource."
Tupton Hall School has successfully combined ClickView's collection of in-house educational videos, with those on the ClickView Exchange and original content created by staff.
Formative Assessment
"Video is becoming more and more important to us."
More and more staff at Edinburgh College continue to engage with ClickView using it for effective assessment, creating original content and easy access on multiple platforms.
Teaching Strategies
"ClickView can have a profound effect on learning."
Chesterfield College uses ClickView as a powerful tool to enhance teaching and learning. Integration with Moodle is easy with the ClickView plugin.
tv
"It will have a big impact on student understanding."
The University of the West of Scotland loves ClickView TV for more focused, relevant lessons for media students. Their staff add, edit, embed and share clips from the latest TV programmes.
"Video is such as powerful tool, and it's many learners' preferred medium of choice. ClickView is such as valuable asset to have. The fact that all videos are current, accurately written by subject specialists and aligns well with curriculum, is incredibly reassuring to educators."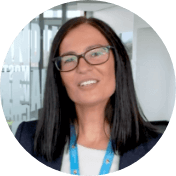 Amy Hollier, Head of Blended Learning
Heart of Worcestershire College
"ClickView augments our brilliant teachers' use of meaningful flipped and blended learning opportunities across all subjects. Our teachers use ClickView to enhance learning for students. They connect sessions before and after traditional class-based lectures with relevant, interactive, self-marking videos that check and measure each learner's progress."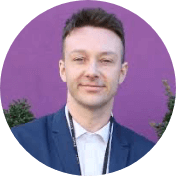 Scott Hayden, Digital Innovation Specialist
Basingstoke College of Technology (BCot)
"We know that ClickView offers a unique service. As a powerhouse of 2,000 technical and professional courses, designed for 40,000 students and delivering £47 million back into the Scottish economy each year, ClickView was a natural partner for City of Glasgow College."

Joe Wilson , Head of Digital Skills
City of Glasgow College
"ClickView gives users the ability to create interactive content from the huge library of video content they have… with the analytics tools, it allows for flipped lessons to be meaningful, focussed and engaging."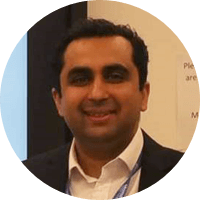 Saqib Safdar, Head of eLearning
DLD College London
"ClickView provides us with high-quality video curriculum content with built-in interactive quizzes, saving our teachers planning time, enhances lesson delivery and engages our learners. The ease of use and seamless integration with Microsoft Teams helps make our provision truly world-class."
Jonathan Bishop, Headteacher
Broadclyst Primary School and CEO of Cornerstone MAT
"ClickView saves teachers time, whilst improving resource quality, taking the guesswork out of finding and delivering high quality lesson and independent learning content that meets the requirements of the curriculum. This directly supports whole school teaching and learning models, hence curriculum intent."
Garath Rawson, Principal
Doncaster UTC
"The quality of teaching and learning content gives our educators confidence in curriculum to support their teaching methods. Our students have instant access to powerful learning possibilities which is driving independent learning. With the wider possibilities of broadcast TV to bring learning to life and quiz tools to check understanding, our educators are empowered to provide deep and meaningful teaching and learning."
Catherine Evans, Teaching & Learning Manager
Coleg Gwent
"ClickView is a vital part of our teaching and learning strategy. ClickView's video content is such high quality, it really allows our educators to engage students; providing a multisensory learning experience; allowing our educators to personalise learning whilst levelling the playing field."
Simon Luxford Moore, eLearning Coordinator
Erskine Stewart's Melville School