5-minute lesson plan with video
3 mins read
A new craze is sweeping education in the UK. The 5-minute Lesson Plan is the coveted template teachers have been adopting for lesson planning since 2009. You may have heard a colleague mention it in passing with eager fascination or have seen the template filled with arrows and stars shared across social media. Providing a quick and effective solution for those on a busy schedule, we're delving into the basics of the 5-minute plan and how video content can enrich this new-fangled teaching strategy.
What is the 5-minute Lesson Plan?
It's all in the name. The 5-minute lesson plan is designed to be the fastest possible method of making your lesson plan, preferably in under five minutes. Highly distinctive and functional, the 5-minute lesson plan is a teaching tool that maximises practical work as well as highlighting goals for your classroom. Whether it's created on paper or screen, it's essentially a map formatted to construct how your lesson will flow and what aims, and goals should be achieved. Teachers decades in the game or educators fresh to classrooms will see the fundamental benefits of this method and the solid structure it facilitates. Fundamentally, the 5-minute lesson plan is a visual confirmation of how your lesson should function.
How to Make a 5-minute Lesson Plan
A quick online search will provide you with the most reputable resources for taking the first steps in creating your plan. Before mapping out (and timing) the plan, decide what your teaching objective is going to be for that lesson. From here, the map flows along with your thought process. If you're a visual learner, this process is tailored just for you. During a hectic workday replying to endless emails and grading your students' work, the 5-minute plan adapts to your busy schedule and can be done nearly anywhere. From your couch at home to the staff room, arrange your lesson ideas with a focused mission onto one platform. Start by brainstorming a few key activities that link back to the main curriculum point and let you map lead you from there.
What Exactly Does Stickability Mean?
What are the key points that are relevant to the whole curriculum, and how will it stick? Metaphorically, that is. Your students can highlight and highlight information until their marker runs dry, but does the information really stick with them well after the lesson has finished. Although this term is newly coined in the UK, its foundation is classic. A simple reassurance of knowledge. The overall aim of this vital step, visually situated in the top right corner of your plan, is a method of reassuring and testing that the main objective is understood wholly. Consider it as a memory test in the mapping stage of your plan and ultimately decide what the most significant point should be learnt from that lesson.
A Warm Welcome to Video for Your 5-minute Lesson Plan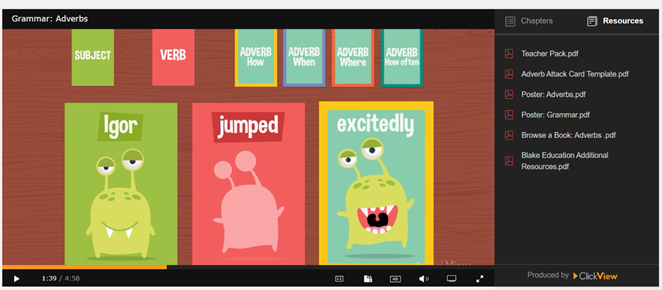 Video has the power of encompassing wider learning beyond chunks of written paragraphs. Here at ClickView we believe that inserting a video segment can be an efficient solution to making the most of that precious five minutes you have to design your lesson that will leave a lasting impression. If the 5-minute lesson plan is a map, directing you through paths and pit stops, here are some suggestions on how to make video a pivotal landmark:
In your 'Stickability' phase, try incorporating an interactive video for deeper understanding, that enables you to view your students' answers
Tie your ideas back to the 'Big Picture' objective of your lesson plan with a relevant video. For example, if your lesson is exploring events from Ancient Egyptian history, hundreds of available online videos can enrich this topic.
An effective video can provide a recap of what was learnt for that lesson.
Highlight events in history, English and science with an engaging clip from a well-known TV show or popular film that explores your desired topic.
For homework, designate a specific video, or a quiz-based video, to view and complete. This follow-up from your lesson can purposefully key points of your lesson that may need evaluating.
Have you attempted a 5-minute lesson plan yet? How did your lesson planning change after trying this new method? Begin the first steps exploring the UK's trending education tool by starting with a quick and easy draft. It's never too late to experiment with a lesson planning method that could be the one that works with you, not for you. Harness the power of efficiency and clarity in your lessons. For some great video content to include in your 5-minute plan, check out ClickView.