Teach students how to use a library catalogue
2 mins read
ClickView presents a series of short, informational videos to guide learners as they navigate their way around the library and the many wonderful research facilities contained inside. This series has been much requested and long-awaited by many teacher librarian key contacts.
How to Use a Catalogue
Our school, college, university and local libraries have a wealth of information to help us research just about any topic we can think of. But where to start? Understanding online library catalogues, classification systems and signage is a fundamental library skill that can mean the difference between hopelessly trawling the shelves and a quick, focussed library search that leaves more time for research!
Joanna Durst, a teacher librarian with 27 years of experience, helped us wrote the scripts that are highly relevant to students from upper primary through to adult. The Library Skills series are short but informative, all under 7 minutes long and are ideal for back-to-school library orientation sessions, or at the beginning of a research class of any other subject in the library.
Series: Library Skills
Production Year: 2018
Audience: Primary, Secondary, Tertiary, FE
Subject: Information and Communications Technology
---
See more content in Library Skills
Using the Catalogue is one episode in our four-part series exploring basic grammar questions for learners. See more videos in the series below: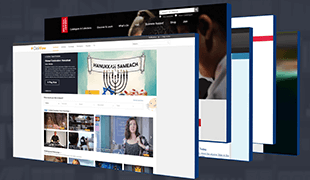 Online Databases
It is easy to feel overwhelmed when searching online. Often, we get millions of results, only a fraction of which will be appropriate for our research. A solution? Online databases. Using them is simpler than you might think. This programme explains how you can level up your research skills by making the most of databases, which can save time and frustration.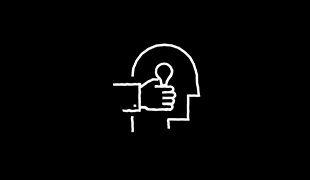 Avoiding Plagiarism: Bibliographies
Did you know that just by submitting a research report, you could be committing a crime? That is, if you have used the work or intellectual property of others without properly acknowledging it. Plagiarism is theft, and it has serious consequences in schools and workplaces alike. The good news is that it's not hard to research ethically and compile a bibliography that cites the work of others and strengthens your own!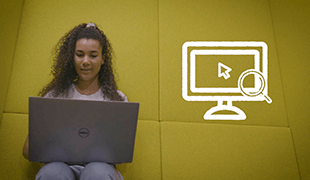 Copyright: Creative Commons and Attribution
Intellectual property refers to someone's ideas or words, as well as any images, music and videos that they have created. These types of works are protected online by a licence that tells us if and how we can use or modify them. Understanding the Creative Commons licences and copyright is important for making sure you're a respectful digital citizen.
---
Would you like to learn more about our video resources?
We would be more than happy to take you through our video library for Information and
Communications Technology.