The scientific community is brimming with talented individuals, who constantly seek out ways to change life as we know it. It is a community that extends beyond borders, but when it comes to gender diversity, there are some distinct and troubling patterns. Women are continually underrepresented in the professional field of science, with men dominating the research landscape. It is for this reason that the United Nations dedicated 11th February as the International Day of Women and Girls in Science. It is a day that attempts to engage more females in the sciences, while empowering women and girls and striving for equality.
To mark this day, we have compiled a number of videos which highlight the achievements and research of women in science, all of which have been contributed to the ClickView Exchange by the ClickView Community. We have placed a spotlight on a range of female scientists from history and the present day, showcasing their knowledge and discoveries. The videos may be used in preparation for the International Day of Women and Girls in Science, to inspire your students and engage them in conversation about not only science, but gender equality also.
If you're already a ClickView customer you can access these videos, as well as over 12,000 more, through the ClickView Exchange, copy them to your personal workspace and push them into your school's ClickView library.
Dangerous Earth Series
Contributed to the ClickView Exchange by Matthew P & Rupert D, ClickView; and St Bedes School
The world around is rapidly changing, presenting a range of challenges and threats for society and our top scientists. In this six-part series, Dr Helen Czerski explores a range of natural phenomena, and explains how scientists are exploring the ways the world behaves. From volcanoes, to icebergs, and even aurora, Dr Czerski identifies the new technologies that enable science to learn more about these phenomena. The series places a spotlight on Dr Czerski, revealing the successes that are possible for women in science. Watch it here.
The Lost Tribes of Humanity
Contributed to the ClickView Exchange by Kate K, Pangbourne College
Genetics has long been thought to hold the key to many unknowns, about the body and society as a whole. Now, it seems that this field of study is changing the way we look at human origins. In this documentary, Dr Alice Roberts explores the breakthroughs in the field of genetics, and how they are shaping new theories about who we are and where we come from. It is an inspiring account provided by a well-regarded female scientist, and will surely engage your pupils in deep discussion. Watch it here.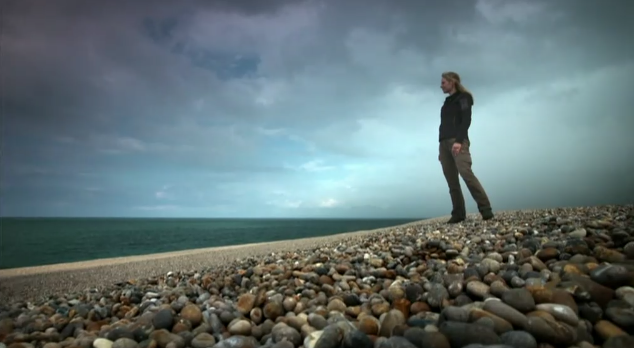 The Genius of Marie Curie
Contributed to the ClickView Exchange by Matthew P, ClickView
Marie Curie is arguably the greatest female scientist in history. Being the first female awarded a Nobel Prize, in 1903 and another in 1911, she was a celebrity scientist, and the focus of regular gossip. But most remarkable was her ability to achieve so much in the field of science, while raising a family, when society told her that her place was in the home. This documentary reveals much about one of the most significant female scientists the world has ever seen, and will inspire young women to pursue their dreams, despite the odds. Watch it here.

Animals Unexpected
Contributed to the ClickView Exchange by Ingrid C, ClickView
The animal kingdom is endlessly fascinating, as we continue to compare and contrast ourselves with the world's creatures. Animals are often known for their weird and wonderful movements and behaviours, and that's exactly was biologist Lucky Cooke is attempting to study. In this look at the world's diverse fauna, Cooke tries to determine why animals are arriving in unexpected places, and just how they got there. It is a different look at the work of women in science, revealing how cute and cuddly their research can be! Watch it here.
Climate Change
Contributed to the ClickView Exchange by Lesley H
One of the most debated scientific concepts of the modern day is climate change: is it real, and how is it affecting our world? In order to track the concept from little-known theory to a significant scientific undertaking, Dr Helen Czerski has compiled a comprehensive history of climate change, and how it has been considered throughout the years. As a physicist and oceanographer, she provides valuable insight into the issue, highlighting the deep knowledge and success of a prominent female scientist. Watch it here.