Free Training Webinar Sessions
Get the most out of ClickView through short easy-to-follow training sessions led by our advisors.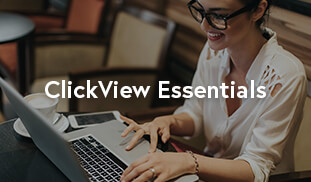 ClickView Essentials for New Staff
This is an introduction to ClickView for both new staff and also existing staff members looking for a refresh on the ClickView 'basics'. You'll learn how to navigate the platform confidently, share content with your students, and make use of the pre-made interactive videos/additional resources.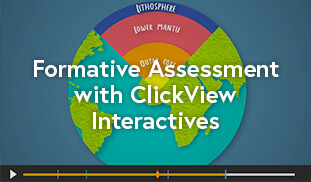 ClickView Interactive Videos
Learn how to use both pre-made interactives as well as how to create your own interactive videos within ClickView. Explore the possibilities of sharing interactives with students as a way to inform your teaching practice. This webinar is great for teachers who are exploring flipped learning or those who are using video outside the classroom.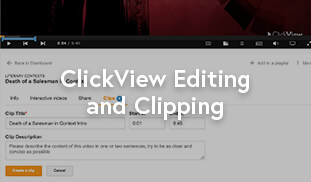 ClickView Editing and Clipping
In this webinar, we'll provide an overview of how to edit videos within ClickView using Cloud Editor and the 'clipping' function. We'll also explore how to use these edited videos to create interactive videos for your students.
Did you miss one of our webinars?
No problem! Visit our ClickView Training Channel to view recordings of our past webinars.
View webinar recordings