Welcome back for the new academic year
We're here to help you have a great year with ClickView. Your school subscription gives you unlimited access to thousands of curriculum-aligned educational videos and teaching resources. You can also access the latest TV programmes, news and documentaries to engage your students. Register for our free webinar series and download our Steps to Success pack for all the resources you need to kick start the academic year.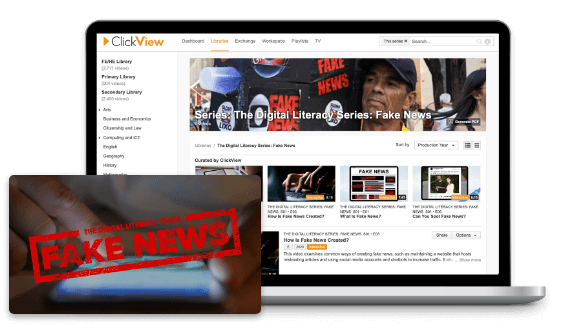 The best content and resources
Get your year off to a great start. We've put together the best content and resources for you to use in your classrooms to engage students in learning.
In our curated collections, you'll find:
Our most popular video content
Educational resources, such as lesson plans, to support effective learning and teaching.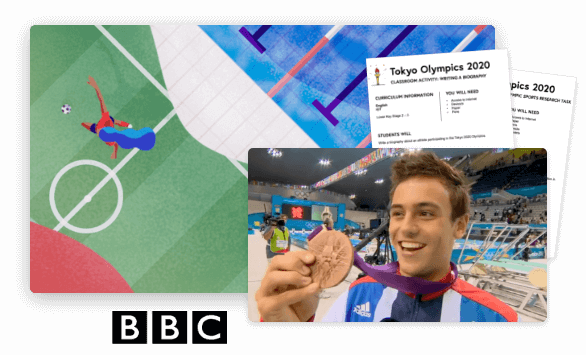 Handpicked TV Content: Olympics
Our amazing Curation team has created a Tokyo 2020 Olympics Events playlist, full of highlights and events from the games. To save you time, we've put together resources with student activities attached to relevant videos.
All the latest releases for contemporary learners
Keep young people engaged in learning with all the latest release content for primary and secondary students.
Latest releases include:
New original curriculum-aligned ClickView content, including supporting educational resources.
Interactive videos designed for formative assessment and to track student progress.
Explore all latest resources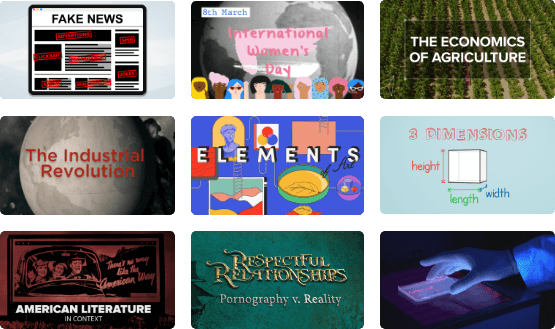 Get Started with Video Tutorials
Watch the following short videos for a quick overview of some of the key ClickView features.
ClickView walkthrough: teachers
ClickView walkthrough: students
How do I log into ClickView?
This quick video shows you how to log into ClickView. The process applies to both staff and students.
How do I search for content?
There are two types of search on ClickView: A general keyword search and a search tool based on the Curriculum of Excellence mapping.
How do I play and share content?
Learn how to play ClickView videos, access closed captions and printable resources, and how to share content to your students.
Free CPD training for your staff
As well as ample video teaching resources, you also have access to a full suite of ClickView training resources, including our on-site training and webinars.
Training menu
We know the benefit of in-person workshops. We're available to visit and run training sessions for your staff, as well as host online sessions.
Download our training menu for a full list of CPD sessions available to your staff. Contact us and we'll book a session at a day and time that suits you.
Download training menu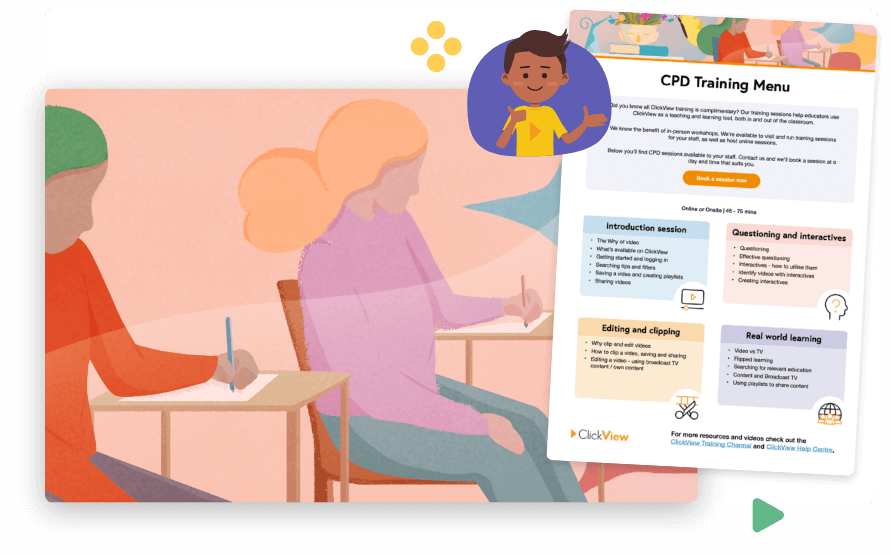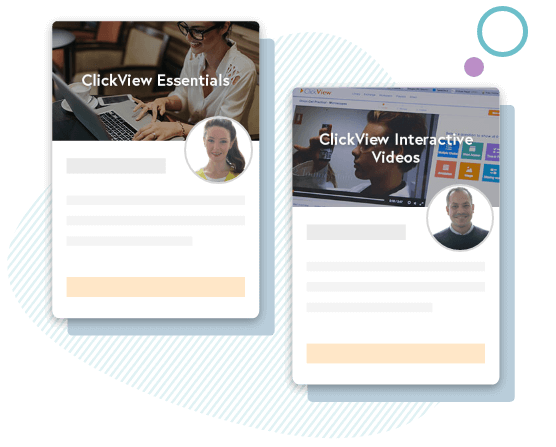 Free training webinar sessions
Browse free webinar training sessions designed to help you get the most out of ClickView in a teaching, admin or IT capacity. Whether you're new to the platform, or looking to upskill, you'll find short, easy-to-follow training sessions led by our advisors to suit your needs.
Training Video for The City of Edinburgh Council
Watch the following short video for a quick overview of the key ClickView features for primary or secondary schools.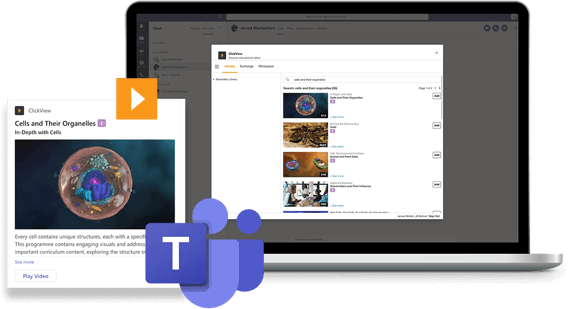 Download the ClickView app for Microsoft Teams
We're excited to announce a new collaboration that further supports rich learning, particularly in a time of remote education. ClickView now integrates with Microsoft Teams. Designed with teachers in mind, this integration is live and readily available to schools and institutes.
Steps to Success in 2021-22
To get you off to a great start this year, we've put together a starter pack of essential ClickView resources. Share them with your colleagues and parents to make sure everyone's up-to-date with ClickView and what it can do for your school community.
In the pack you'll find:
3 Steps to Success Guide A short checklist to ensure you have a successful year with ClickView.
School Information Guide Essential information for all new and returning schools.
Teaching & Learning Strategies poster Display it in your classroom to inspire creative ideas for teaching.
Customisable letters for staff and parents We've prepared back-to-school letters with important ClickView information