ClickView winners in the 2021 Education Resources Awards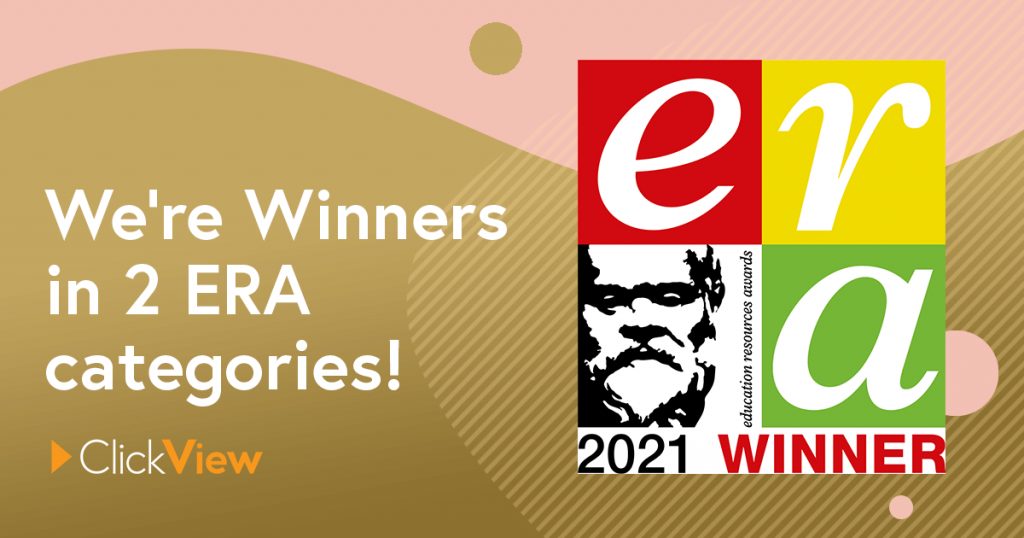 ClickView is thrilled to announce we won two awards in this year's
Education Resources Awards (ERA)
:
Secondary Resource or Equipment - ICT
Outstanding Achievement During COVID-19.
These awards are recognition of the exceptional digital resources and service we provide to schools and colleges across the UK.
We were also finalists in a further two categories:
Primary Resource or Equipment - ICT
Supplier of the Year

.
What are the Education Resources Awards (ERA)?
Since 1997, the ERAs have celebrated outstanding educational products and resources, excellent educational establishments and the most dedicated members of the teaching profession and supplier industry. The awards focus on the resources, services and people that make a practical impact on learning and the day-to-day work of teachers in the classroom.
How are the awards judged?
ERA submissions are independently assessed by a panel of expert judges, including experienced and knowledgeable teaching professionals. Entries are assessed based on specific criteria tailored to each category.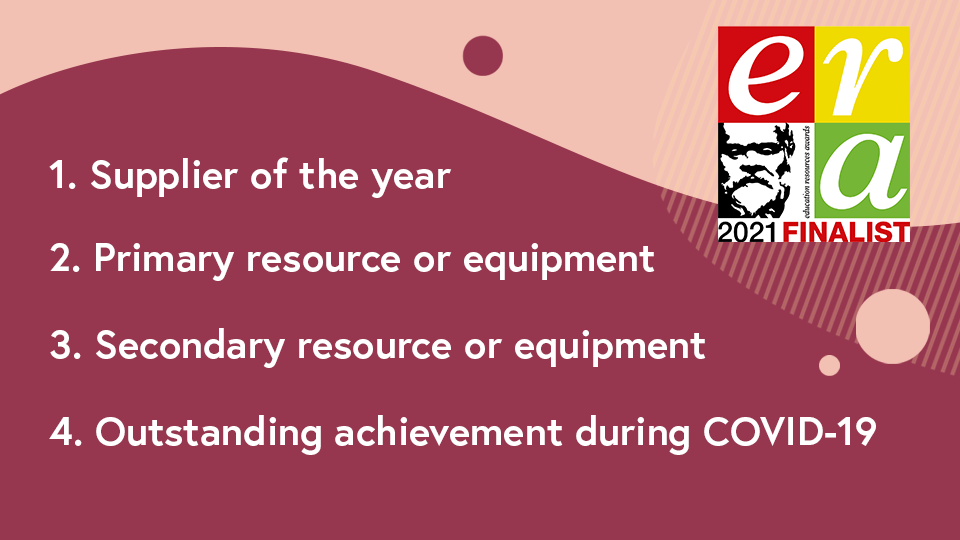 ClickView submission highlights from 2021
Category: Secondary Resource - ICT (winner)
Category: Primary Resource - ICT (finalist)
These two separate categories reward exemplary ICT in each respective school phase. Here are some of our 2020-21 highlights that contributed to our success in these categories (secondary - winner and primary - finalist).
World-class, curriculum-aligned content for impactful learning
With offices in both the UK and Australia, ClickView produces and license 1000s of curriculum-aligned videos across multiple subjects at all year levels.
Accompanying educational resources, including lesson plans further extend and scaffold learning, while deepening engagement and understanding.
By working with educators and pedagogical experts, we ensure content is curriculum-relevant and engaging for students, packaged in an innovative and inclusive platform.
ClickView were highlighted by the DfE for remote learning support in multiple subject areas including Maths, Wellbeing and SEND.
The best of Broadcast TV
Broadcast TV brings real-world context and relevance to lessons. We select and curate the most educationally relevant resources from 24 Freeview channels and 8 European satellite channels via the 'ClickView Exchange', a growing repository of over 20,000 videos.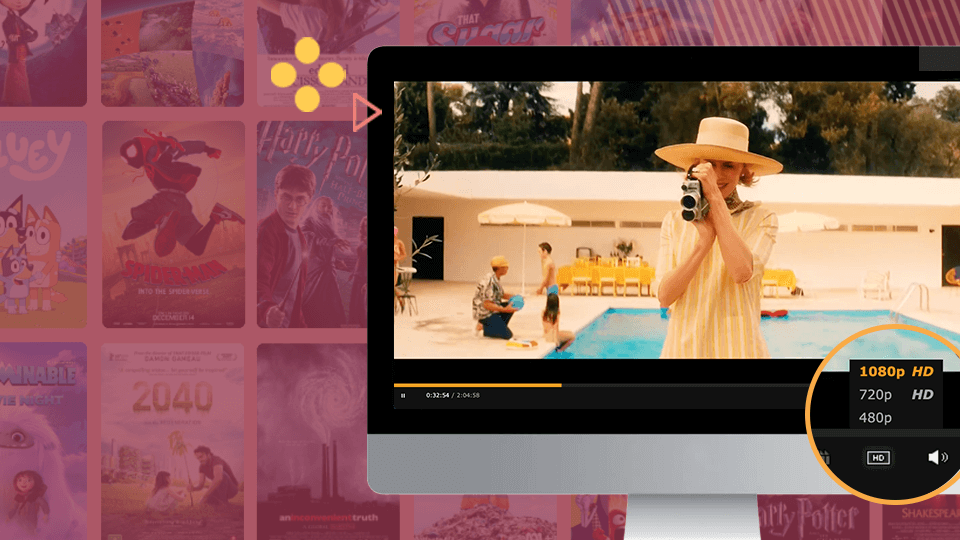 Innovation
While ClickView's content has always been aligned to the English national curriculum, from March 2020, ClickView remapped its entire video library to Scotland's curriculum – Curriculum for Excellence. Gap analysis also informed the commissioning of a series of Scotland-specific resources. This significant undertaking represents a huge step in ensuring educators across the UK have access to the best curriculum-relevant content.
ClickView demonstrated innovation in content creation, pivoting production to rapidly launch a free series on Fake News, empowering students to deconstruct and question the news they consume. A topical new series on Respectful Intimate Relationships was also produced to support schools with the new RSE curriculum.
Why is teaching pornography important? | Respectful Intimate Relationships | Rebecca Jennings
Interactive videos
A variety of interactive questions placed strategically throughout a video assists with formative assessment, reinforcing key concepts, and tracking engagement and student understanding. Real-time insights inform targeted planning and teaching to cater to individual learning needs and knowledge gaps.
Category: Outstanding Achievement During COVID-19 (winner)
We won the award in this category, celebrating the unsung heroes who supported pupils and the wider community during school closures and beyond. About ClickView's COVID-19 response
COVID-19 significantly impacted schools and education around the world. During remote learning,

free access to hundreds of ClickView-produced videos and educational content

was provided to all educators and families throughout the UK. This included core subject content in areas such as English and Maths, and more holistic PSHE-based support for young people. This forward-thinking decision was integral to maintaining learning momentum and connection during an extended period of remote learning. 

To support wellbeing, ClickView launched a campaign to help students take care of their mental health during lockdown, #WatchYourWellbeing.

ClickView furthers its long-standing support of the Scottish education system as a partner in the delivery of the National e-Learning offer, 'West OS'. ClickView's world-class teaching and learning content is now available to every school across Scotland, providing access in a time of need. 
ClickView Wellbeing Resources | Understanding Anxiety: What is Anxiety? 
Category: Supplier of the year (finalist)
Here are some of our 2021-21 highlights that meet the criteria for this category:
Outstanding customer care and an exceptional standard of service to education
Developing an awareness of and a responsibility towards sustainability and the environment.
Service to education
ClickView partnered with Makematic, Adobe, Participate and iCivics to produce the Teaching Online Masterclass, a free, self-paced course for educators worldwide, featuring some of the world's best thought leaders and instructors, with a focus on pedagogy and online teaching strategies.
In 2020, ClickView became a sponsor of long-time partner, the Blended Learning Consortium and also the Schools Library Association.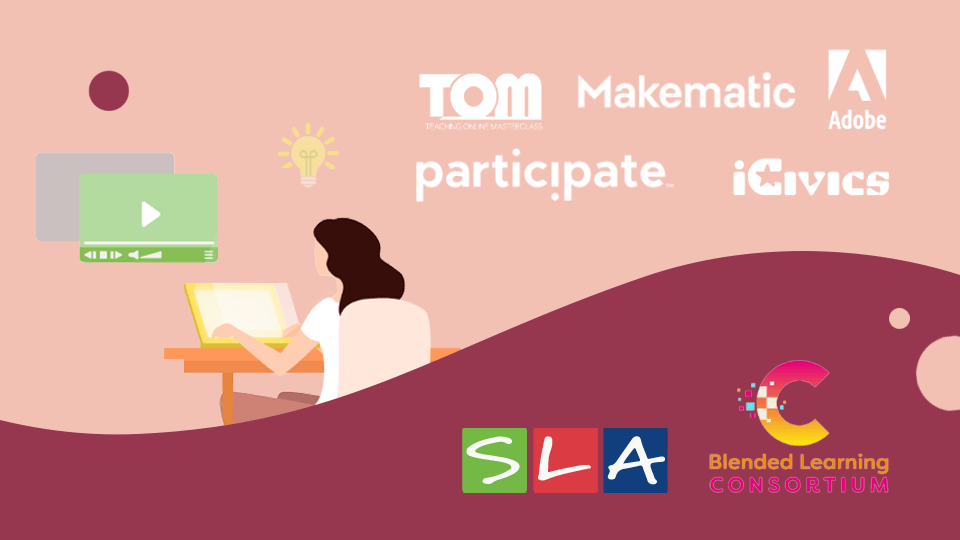 Sustainability
ClickView is committed to educating future generations on the importance of sustainability. We currently offer more than 50 specific environment and sustainability titles in our curriculum content libraries. Many more titles have been curated for teachers and students through our Broadcast TV provision. Educators have access to a collection of sustainability resources to blend learning and turn vision into action.
ClickView Miniclips | Climate Change 
It's such an honour to be in the company of all the fantastic winners and finalists acknowledged by ERA this year for their contribution to education.
Related Articles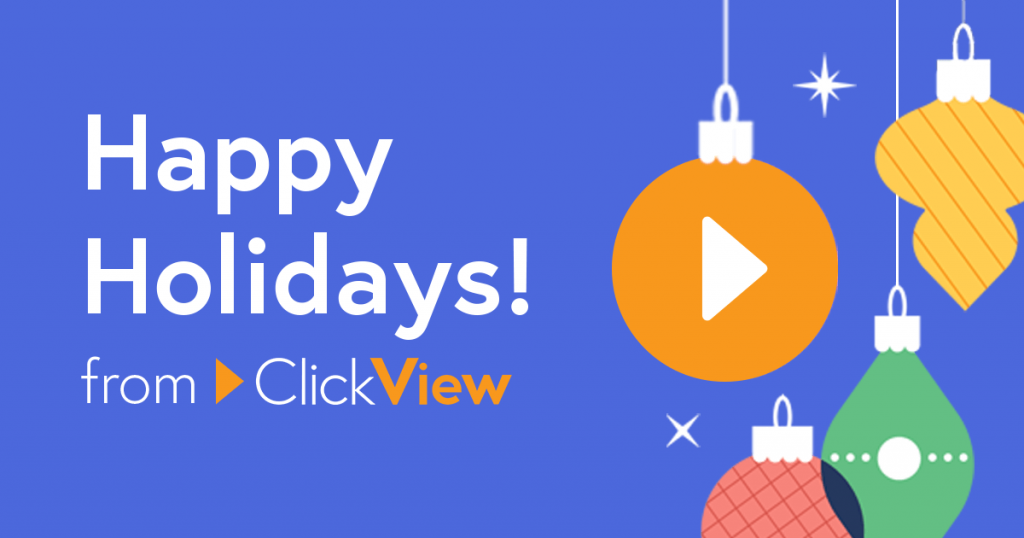 Happy Holidays
Press Releases
Leading EdTech companies join forces to create free online teaching masterclass
Download PDF
---
ClickView releases topical fake news series for secondary students
Download PDF
---
Why we need to keep talking about sex education
Download PDF
---