ClickView for Primary has been shortlisted for a prestigious Bett Award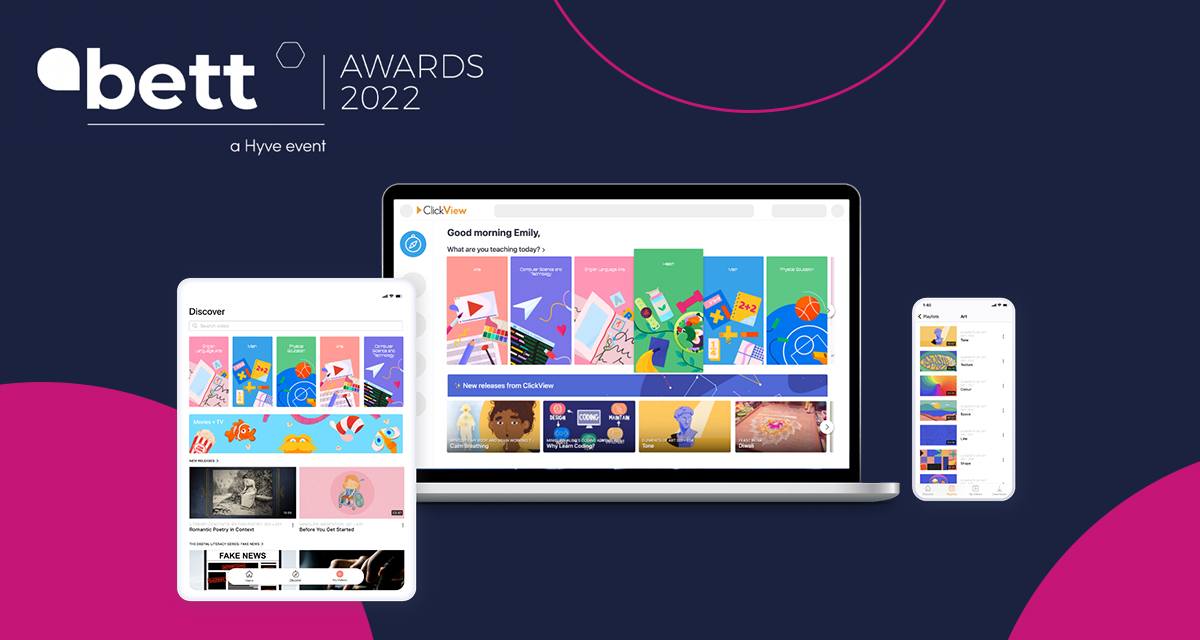 Our UK team are celebrating the announcement that the new ClickView Primary platform has been named a finalist for a prestigious Bett Award in the Primary – Digital Learning Product – Broad Curriculum category.
The Bett Awards, run in association with the British Educational Suppliers Association (BESA), celebrate the creativity and innovation of organisations that develop technology for the education sector. The awards, to be held on 19 January 2022, are a key part of the annual Bett event which showcases the world's leading education technology solutions.
Nominations are assessed by a panel of education professionals and ICT experts based on:
Distinction and innovation
The product's ability to match the curriculum
Parental accessibility and engagement
Inclusivity, digital accessibility, and usability
GDPR compliance
Online safety
Breadth of evidence and research
Customer support
Value for money
Environmental sustainability
ClickView's UK Managing Director, Michael Wilkinson is thrilled that the new Primary platform is a finalist at the Bett Awards and says it's a testament to the team's focus on user experience, online safety, and quality content.
"ClickView takes pride in being an innovator in video-led education. We had to think differently and reach out to teachers for their ideas to develop a new video-based learning platform that not only enhanced teaching but allowed them to plan and deliver interactive, differentiated learning experiences as quickly and easily as possible.
"The entire ClickView team are proud of the work that has gone into creating the new ClickView Primary platform and we are excited that this is being recognised at the UK's premier education technology event," he said.
Close relationships with teachers is the key to success
The new ClickView Primary platform was launched in October this year after two years in development and research with 2000 schools. This consultative, teacher-first approach allowed ClickView to tailor the platform specifically for primary teachers and students.
For many years ClickView has worked closely with secondary schools, colleges and universities across the world. Recently our UK team noticed that their Multi Academy Trust users were frequently asking for tailored content for their primary schools as they recognised the power of short curriculum-aligned videos to engage and inspire children to learn. The demand for Key Stage 1 and 2 content that could be easily shared, made interactive, and adapted for differentiated learning increased significantly during and post lockdown.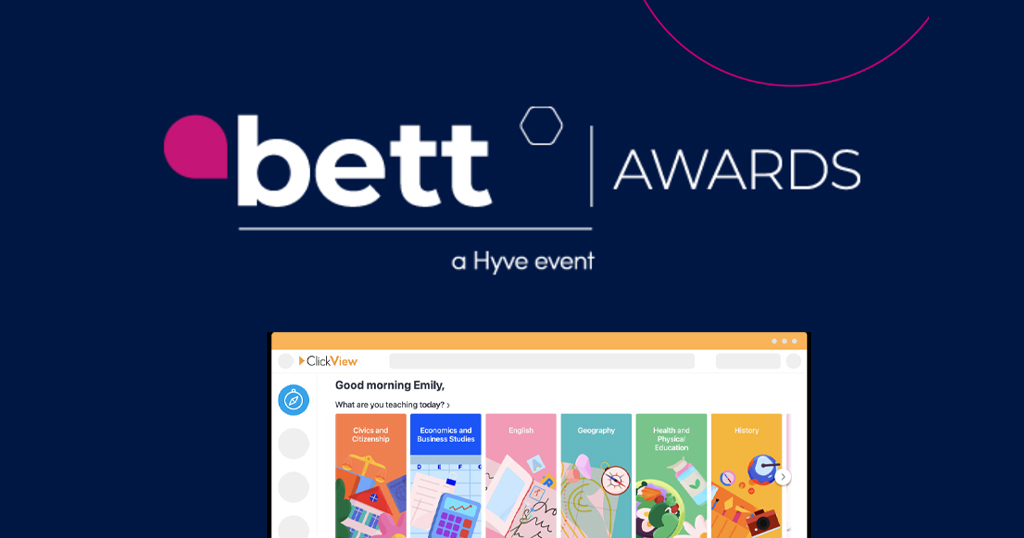 The global ClickView team have used teacher feedback to create a platform that combines year level-appropriate, curriculum-aligned videos plus ad-free broadcast television and movies, with time-saving downloadable resources, clip editing features, interactive quizzes and detailed engagement analytics.
Furthermore, using playlists, clip editing, interactives and class and group segmentation features, teachers can quickly create and share interactive video content that matches different learning capabilities.
Jonathan Bishop, CEO of Cornerstone Multi-Academy Trust and Edtech Demonstrator School says:
"ClickView provides us with high-quality video curriculum content with built-in interactive quizzes. This saves our teachers planning time, enhances lesson delivery and engages our learners"
We encourage you to take a look at ClickView Primary and begin a free trial to see how it can improve educational outcomes for your students.
The Bett Awards will be announced on 19 January 2022. Follow us on LinkedIn, Twitter, Facebook or Instagram for updates on our nomination.
---
Are you ready to enhance teaching and learning?
Get a free school evaluation today. Learn how the ClickView team can help your school use video effectively for deeper subject understanding in the secondary classroom.
Related Articles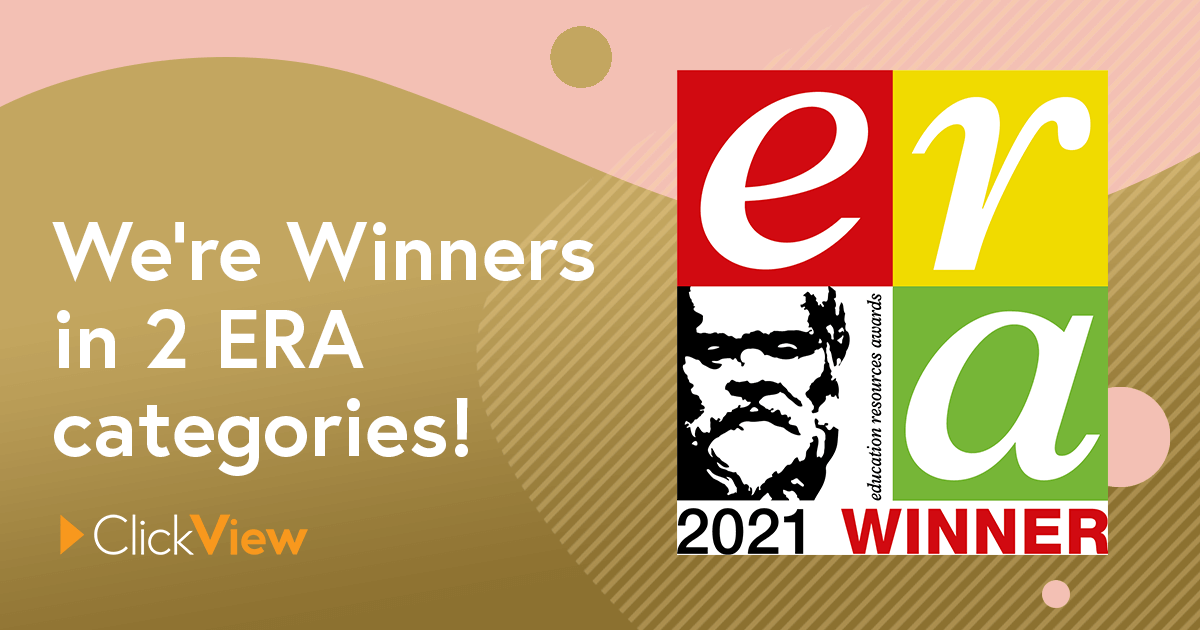 ClickView winners in the 2021 Education Resources Awards
Press Releases
Leading EdTech companies join forces to create free online teaching masterclass
Download PDF
---
ClickView releases topical fake news series for secondary students
Download PDF
---
Why we need to keep talking about sex education
Download PDF
---