ClickView recognised by Advanced Procurement for Universities and Colleges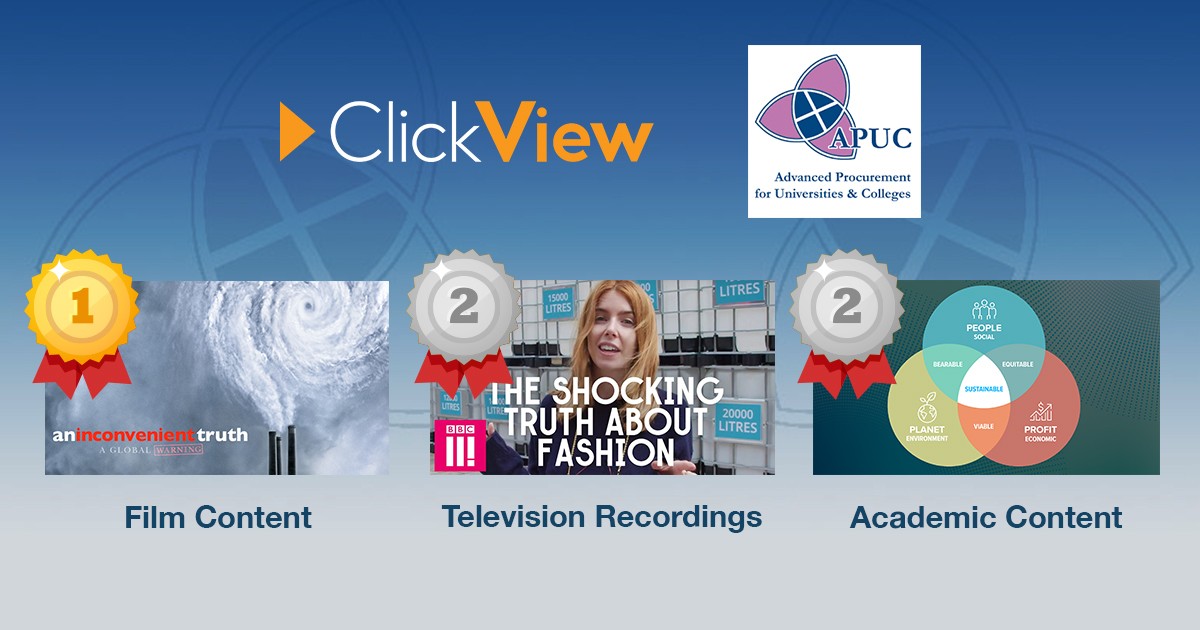 ClickView was recently recognised by APUC (Advanced Procurement for Universities and Colleges) Limited, the procurement centre of expertise for all Scottish universities and colleges.
Following a competitive tender evaluation process, ClickView was named the highest-ranked online streaming and online training services provider for Film Content as well as top positions in the TV Content and Digital Content categories. We were the only provider to be successfully ranked in all three lots of the latest APUC Framework Agreement. There's no wonder 26 of Scotland's 30 FE colleges already choose ClickView.
A summary of ClickView's outstanding results
The Framework assesses development, implementation, support and platform functionality to enable APUC members to bypass the tender process. ClickView was rigorously evaluated and subsequently ranked in all three available lots.
Film Content
Ranked #1, including full marks for platform functionality.
Television Recordings
Ranked #2, including the highest possible scores for functionality and several other criteria.
Academic Content
Ranked #2, including the highest possible scores for quality of content and platform functionality.
"We are delighted that ClickView has achieved such outstanding rankings and validation from APUC," said Michael Wilkinson, Managing Director of ClickView UK. "It's a testament to both our world-class teaching and learning content, and the functionality of our platform. We look forward to helping even more students and educators throughout Scotland achieve their learning goals."
The two-year Framework Agreement commenced on 30 October 2020. For more information, please contact Michael Wilkinson, Managing Director (ClickView UK): michael.wilkinson@clickview.co.uk
About APUC
APUC (Advanced Procurement for Universities and Colleges) Limited is the procurement centre of expertise for all of Scotland universities and colleges, established initially in response to the McClelland Report: 'Review of Public Procurement in Scotland', which made recommendations for public procurement reform. APUC's core vision is, "To maximise the value of Scotland's investment in further and higher education by working in partnership with institutions to support and enable sustainable innovation in procurement and shared service optimisation."
About ClickView
ClickView is the world's leading video content resource for primary schools, secondary schools and further education settings. Founded in 2003, ClickView now supports over 4,500 schools, colleges and universities around the world. The platform provides access to visually stunning, curriculum-aligned video content and educational resources, plus contextual on-demand TV, video library and interactive question layers for formative assessment. ClickView puts the highest quality video content for effective teaching and learning at the fingertips of educators and students.
Related Articles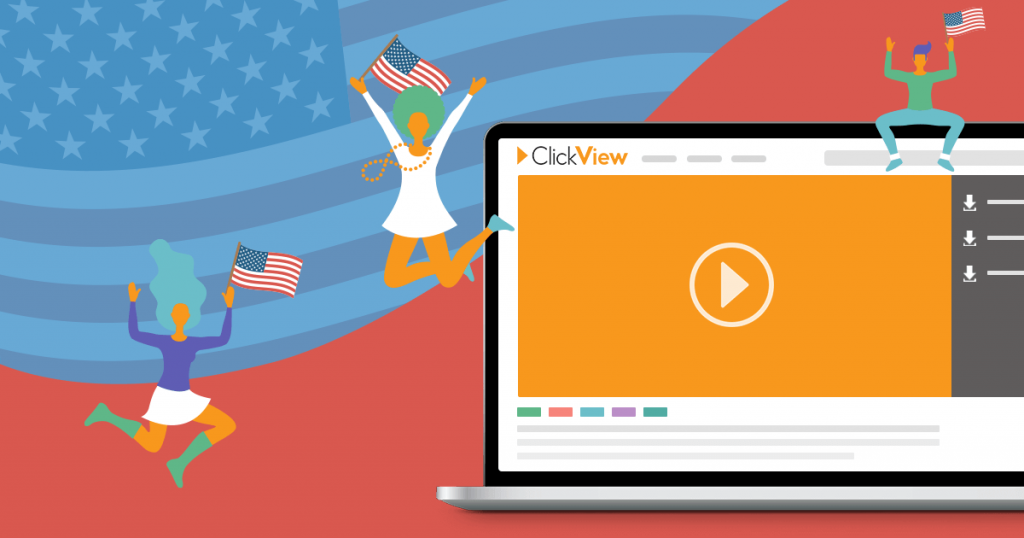 ClickView Launches in the US!
Press Releases
Leading EdTech companies join forces to create free online teaching masterclass
Download PDF
---
ClickView releases topical fake news series for secondary students
Download PDF
---
Why we need to keep talking about sex education
Download PDF
---