Secondary Catalogue
Crash Course Navigating Digital Information
Series: Crash Course Navigating Digital Information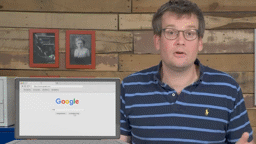 Look to your left. Look to your right. Look at this video. Today, John Green is going to teach you how to read laterally, using multiple tabs in your browser to look stuff up and fact check as you read.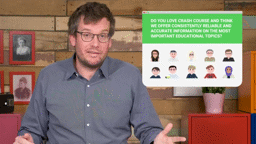 Today, we're going to discuss how numbers, like statistics, and visual representations like charts and infographics can be used to help us better understand the world or profoundly deceive.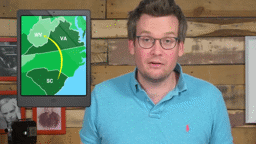 Today we're going to focus on how to tell good evidence from bad evidence and maybe importantly, how to identify "Fine, but that doesn't actually prove your point" evidence - the stuff that the Internet is built on.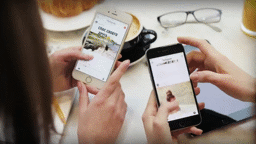 With the amount of fake and doctored photos and videos out there, how can we know what to trust?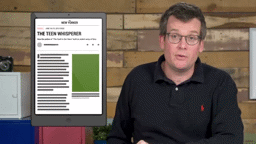 We're off to fact checking school. This time, John Green is teaching you how to fact check like the pros
In which John Green teaches you how to assess the sources of information you find on the internet. The growing suspicion of expertise is a growing problem on the internet, and it can be very difficult to figure out which sources are authoritative
---