Secondary Catalogue
Series: Analysing Data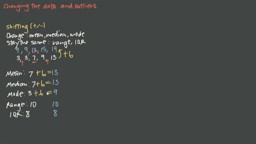 In this video we'll look at how adding outliers to the data set or removing outliers from the data set affect the measures of central tendency and spread of the data.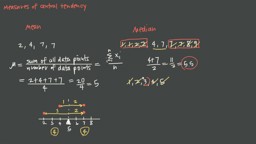 Mean, median, and mode are all measures of central tendency, which means that they all measure the idea of the center point of a data set. They all define the center point in a slightly different way.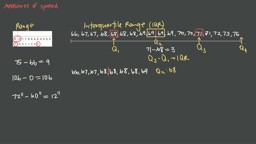 Range and interquartile range (IQR) are both measures of spread, also called measures of dispersion or scatter. They measure how much the data is spread out around the center point of the data set.
---