Secondary Catalogue
Series: Manipulating Functions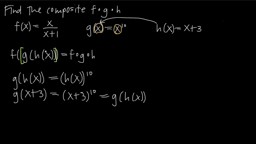 Learn how to calculate the composite of three functions, f(x), g(x) and h(x) by plugging h(x) into g(x) and then your result into f(x).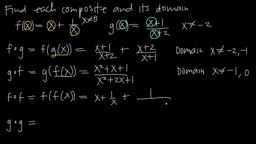 Learn how to calculate the compositions of two functions, including f(g(x)), g(f(x)), f(f(x)), and g(g(x)). Then describe the domain of each composite function.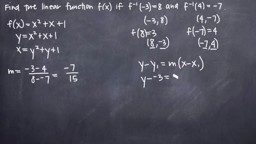 Given a linear inverse function, we can find the original function by swapping the x and y coordinates in two points along the line. The result will be two new points that lie along the original linear function.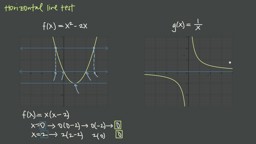 Learn to use the horizontal line test to determine whether or not a function is 1-to-1.
---