The Power of Educational Video – ClickView's Panel Discussion for SLF Online 2021
7 mins read
ClickView was proud to sponsor the Scottish Learning Festival – SLF Online 2021 – the largest annual professional learning event for educators in Scotland, held in September. As part of our involvement, we were delighted to have the opportunity to host a panel discussion on day two of the conference where rich conversation was sparked.
The challenges and opportunities that digital learning resources and e-learning both pose, were a core focus of the conference, particularly the new role of video as a de-facto standard for learning and teaching in Scotland and around the UK. It was then pertinent that I sat down with five Scottish education practitioners to talk about how they use video to captivate students within and beyond the classroom.
I was honoured to host a panel that included:
Simon Luxford-Moore, Head of E-Learning, Erskine Stewart's Melville Schools
Kevan Scade, Team Leader Digital Learning Support, Ayrshire College
David McKee, Quality Improvement Officer, (responsibility for Digital Learning) City of Edinburgh Council
Joanna McLean, Digital School Award Validator Scotland, and Educational Consultant
William Brown, BE Coordinator, West Partnership Online School (West OS)
In our twenty-minute session, we explored what educators need to consider when using video in the classroom versus home learning, how video can encourage greater learning engagement, and how to best choose video content for each class.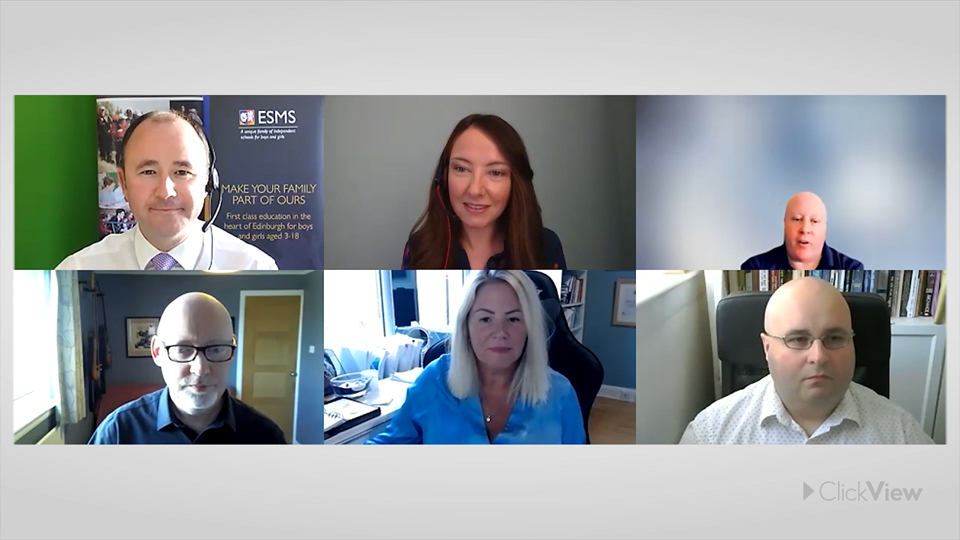 I've helpfully summarised the panel's most inspiring insights discussed below.
Quick insights:
It's best to think about how you use the video differently when you're in and out of the classroom, and ensure you set context upfront, guide students through key points and provide active viewing opportunities.
Select short, sharp videos (six to nine minutes maximum) that are highly relevant to the topic and are as recent as possible.
Consider accessibility for neuro-diverse audiences who may need the context of the video and summary information made more explicit.
Use a platform like ClickView, to ensure you are selecting high-quality, appropriate and ad-free videos.
Create content and host it on a secure platform for an engaging, personalised experience.
Consider using video as a way to open up discussions on sensitive topics such as personal health and wellbeing.
When excursions or speakers are out of reach, bring the outside world to your class using video.
Getting video right, both in and out of the classroom
Video is now an essential learning and teaching tool, a far cry from its early role as a classroom babysitter at the end of term. However, increased reliance on video for remote learning during the pandemic has highlighted a need for teachers to select content and treat it differently according to whether they use it in class or online.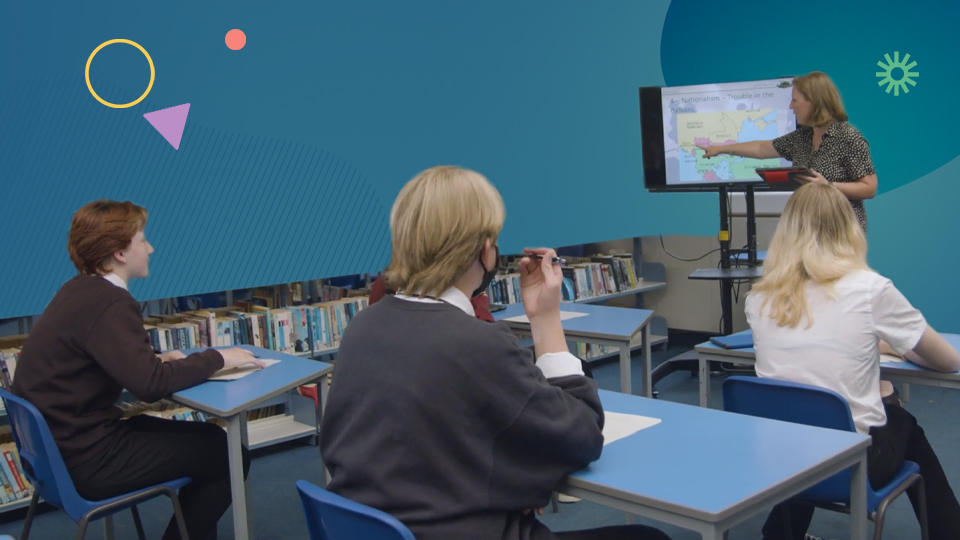 Context and control are key
Education Consultant Joanna McLean believes that this comes down to teachers having control over consumption and providing context when they show videos in face-to-face classes. "The teacher can give a little bit of context to what's happening and can stop at key points…So, it provides them with a little bit more time to have discussion and reflection.
I think the really important thing when video is being used for home learning, is that educators have to think of those principles…They need to think about the context, and about what activities they're doing after that," she said.
Kevan Scade agreed that we need to be aware that sometimes what  works within the classroom can't be replicated on an asynchronous platform: "…you can't take the video that you will be using to lead the discussion in the classroom and then suddenly decide to pop it online, give your students a link to it, and use it in exactly the same way. And I think that's what's great about platforms like ClickView, which allow the lecturer to focus on specific points and they can direct the students via annotations or interactive quizzes within the video. It makes online learning just a little bit more succinct."
Using video to enhance and engage, rather than lead
Joanna helpfully pointed us to an external source of guidance, Cynthia Brain, who poses three key areas to consider when using videos effectively: cognitive load (how much information the student can absorb), engagement of learners, and making the experience active. Simon Luxford-Moore echoed the importance of using video to engage learners without relying on it to drive the learning by "…keeping it short and making sure that there are opportunities for people to go away and contemplate something. Whether it's to answer a query  – which, ClickView, of course has allowed video to do that with interactive questions – or to simply go away in a jotter and contemplate the topic," he says.
Choosing the right video for your class
The panel all agreed that curriculum and topic relevance isn't the only criteria. The best videos to engage students are short, concise and delivered by an authentic voice.
Short, sharp and up to date
Joanna suggested that six to nine minutes in length is perfect.
Kevan explained that while finding a short, relevant video is vital, the next tricky part of getting video right is recency as the visual elements of older videos can be a distraction. He points out that this is "…because video is a medium that ages so quickly. There's nothing worse than having a video that is absolutely spot on in terms of what people are talking about, but the students aren't engaged because it looks as if it was made twenty years ago as the students will just focus on that."
Don't forget accessibility
The panel praised video's power as an engaging medium for learners of all levels, however, there are a few extra steps educators can take to make the videos they use even more accessible.
Simon suggested that some learners need a bit more time to understand the content, be aware of the context, and go back and consolidate their learning. Teachers and video producers can engage more successfully with a neuro-diverse audience by phrasing the topic as a question at the beginning in the video's title and adding a summary or bullet points at the end to consolidate the information and demonstrate the relevance of the topic to the video clip. "I think if we can make sure we don't forget our neurodiverse audience, then we're going to cater for all learners as well. And that's the true power of video," Simon clarified.
Curate safe, high-quality content or create your own?
Curating a library of high-quality, curriculum-aligned video that is ad-free and on a safe platform has traditionally been a challenge. Fortunately, as Kevin mentioned, it has become easier with ClickView. "There's an awful lot of effort required to evaluate and make sure that [the video] was in line with what you're looking to do, but also that it was suitable, so there were no hidden surprises in there."
"The ClickView environment, from my own experience , gives practitioners that one-stop-shop experience where they know that they can go in and focus solely on the content rather than ensuring the more fundamental aspects are in keeping with an educational environment."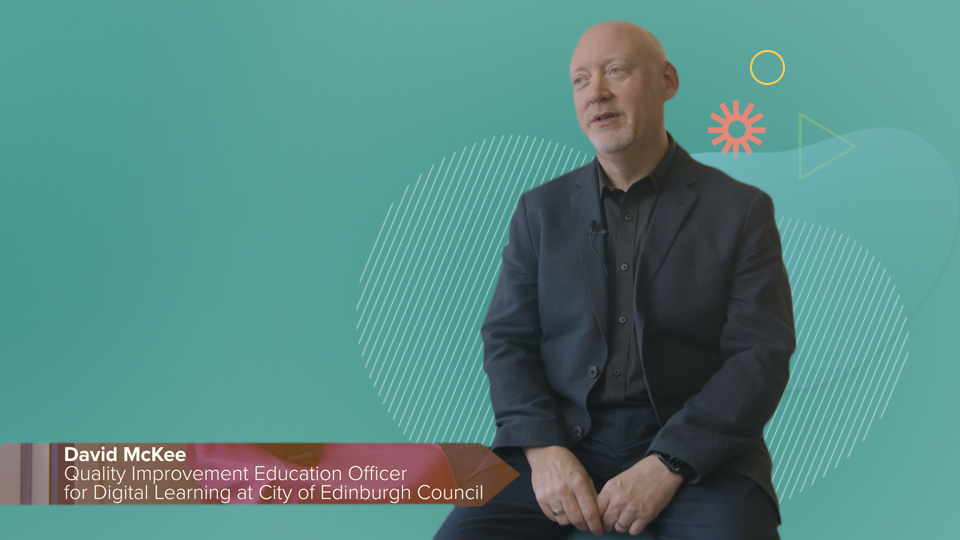 While curated content is a quick way to enhance learning, David McKee noted that sometimes it's better to make it yourself – assuming you have a safe platform from which to host and share them. Simon believes that engagement for asynchronous learning can be enhanced when teachers make their own material for their classes. "There's something special when you see a recognisable face, and the context is relevant that really makes a video engaging," he said.
How video can lead the way in engaging students with developing curriculums
When working in developing curriculum areas, video offers teachers a way to open up sensitive topics and take students beyond the classroom walls to hear from experts – without having to leave their seats.
Taking the awkward out of health and wellbeing topics
Sexual health and wellbeing are never easy to talk about with children and adolescents, but videos, particularly from ClickView, have been beneficial in making learners and teachers feel more comfortable.
Simon spoke from experience, saying: "It's a sensitive topic, it can be quite embarrassing and people are having a conversation with either their parents or their teacher in the classroom. I suppose in that sense, video takes away from it being too personal because the video is a consistent message. It's not necessarily from a stranger – because there is a security of it being used within a classroom or a learning environment – but it certainly takes the stress away from our staff and children. And we found that making sure that the message is consistent in that delivery means we will never put an individual in a difficult situation after the conversation or the lesson has happened."
Simon also noted the sharable nature of video has proven helpful in reassuring parents about the suitability of the content for their children. "Some of our parents, during these topics, will ask to see the content beforehand. There may be potential conflict from a cultural, religious perspective or even specific family values at home. To be able to share that video prior to the lessons with parents, to work out how we can adapt it for individuals within the class has been something we've done for a long time," he said.
Bringing the world to the students
Real-world experiences are the ultimate way to enhance learning, particularly when helping students prepare for life after school. However, risk assessments, permission slips, financial pressures and COVID restrictions have prevented schools from taking students to experience new environments or bringing in expert speakers.
Safe platforms that offer a global selection of video content, including tours of historic sites, workplaces and industrial locations, plus perspectives from industry experts, have become invaluable. William Brown from West OS says video can: "…put pupils in a position where they can meaningfully engage with things that are outside the four walls that they find themselves in."
David believes that teachers can use video to expand their ability to deliver on topics outside their area of expertise, suggesting that teachers ask themselves: "Can I take my class somewhere in a video that I can't just by standing and talking? But also, can I bring a voice in, can I bring somebody with international credibility into the classroom through a video, whether it's a CEO or a web designer, that can impart some of that real-world experience?"
As a final note, William imparted some reassurance to teachers still unsure about using video: "There's a small, but not insignificant, number of practitioners who have said that using a video kind of feels cheating. And I think it's very important to put that message out that it's the correct thing to do and take advantage of the flexibility and the benefits. The correct video resources from the correct sources can offer you, as a practitioner, great benefits, but also benefits the young people you teach."
---
Use ClickView to improve student learning outcomes
Want to learn how video learning can enhance your classroom? Request a free trial today.
---