Understanding rules of success operations with Financial Reporting for Business
Accounting reports convey information about cash, profit and financial position to the owner and key stakeholders of a business. This series explores the content and format of the three key accounting reports: the balance sheet, the income statement, and the cash flow statement. It will build on pupils' basic numeracy skills as they prepare to learn new formulae for exams pertaining to financial reporting. The case studies provide tangible examples that will bring theoretical concepts to life.
Cash Flow
Cash flow is integral to any business and ensuring that more cash flows in than flows out is the fundamental rule of successful operations. An ideal resource for accounting and business students in GCSE, BTEC and FE courses, this video explores the difference between cash and profit, the types of expenses and revenues that constitute outflows and inflows, and the importance of a cash flow statement.
This series is a fresh new look at content covered originally by popular titles Financial Reporting for Business (2008), The Money Go Round: Cash Flow (2006) and The Bottom Line: Balance Sheets and P&Ls (2006). Each video is sleek and concise, perfect for integration into schemes of work and pupil revision schedules.
Martin Petrin, Associate Professor in Corporate Law at University College, London, provides expert definitions and explanations of tricky accounting concepts, while Nicholas Walt, owner of L. Cornelissen & Son art supplies store, gives some real-world perspectives on how he runs his own business in London.
Series: Financial Reporting for Business
Production Year: 2019
Audience: Secondary, Tertiary, FE
Subject: Business and Economics
---
See more videos in Financial Reporting for Business series
Cash Flow is one episode in our six-part series on understanding key financial concepts behind successful businesses. See more videos in the series below: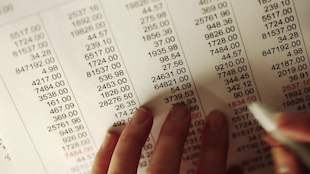 Balance Sheets
This short video introduces the income statement as one measure of a business's performance. Though visual examples and succinct explanations by industry experts, students taking accounting and business courses at the GCSE, BTEC and FE level will learn how revenue and expenses are reported and the importance of the resulting statement for business owners, suppliers, investors and other stakeholders.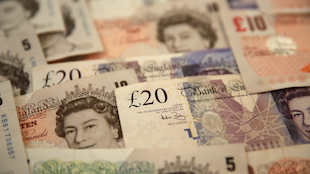 Balance Sheets: Assets & Liabilities
In this video, accounting and business students in GCSE, BTEC and FE courses will find accessible and contextual definitions by industry experts of three key accounting terms – revenue, expenses and profit – and how these factors interrelate in income statement calculations.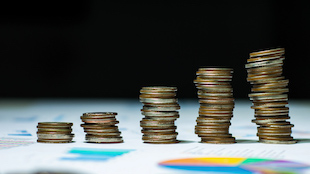 Income Statements
This short yet comprehensive video introduces the balance sheet as a snapshot measure of what a business owns and owes. With visual examples of a working balance sheet and discussion of its importance and applications courtesy of industry experts, accounting and business students in GCSE, BTEC and FE courses will find it to be a valuable resource.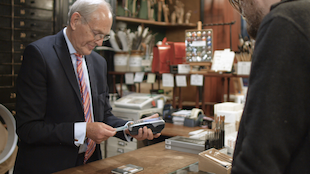 Income Statements: Revenue, Expenses & Profit
Presenting clear and concise definitions of a balance sheet's key components by industry expert, this short video will aid accounting and business students in GCSE, BTEC and FE courses to understand the difference between current and non-current assets and liabilities, and what significance the monetary values placed on these items have on a business's financial position.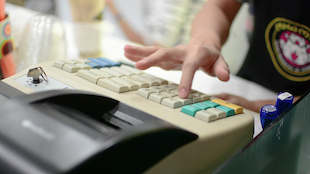 Cash Flow: Problems and Management
Without positive cash flow, businesses can find themselves in a dire financial situation: a cash flow crisis. This video looks at the cash flow forecast as a way for a business to predict its expenses and revenue and put effective measures in place to manage them for an improved financial position. Accounting and business students in GCSE, BTEC and FE courses will find this to be a practical and informative resource.
---
Would you like to learn more about our video resources?
We would be more than happy to take you through our Business and Economics video library for your students.