Set your GCSE and BTEC pupils off and racing with Exploring Business
This informative video series uses real-world case studies to introduce your pupils to the fundamentals of business. Three engaging videos explore four very different businesses in terms of their purpose, structure, objectives, methods of effective communication, and the influence of stakeholders.
Effective Business Communications
Communication, internally and externally, is central to every aspect of a business's strategy and operations. In this video, four different business people from the UK and Australia provide an insight into the importance of communication, different methods and evaluating them, and what makes business communication effective. The case studies make an ideal resource for senior level students of Business.
Series: Exploring Business
Production Year: 2018
Audience: Secondary and Tertiary
Subject: Business and Economics
---
View more Exploring Business content
Effective Business Communications is part of a three-video series introducing the fundamentals of business using real-world case studies. See more below: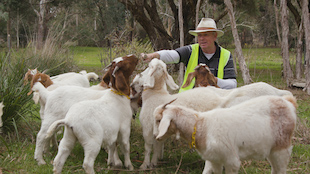 Features of Business
Understanding the fundamental features of business underpins success. This video explores organisational purpose, structure and objectives through the eyes of four operators in very different Australian and UK-based business environments – Brent Novak (Flight Centre), David Joy (London Continental Railways), Colin Arnold (Grazeaway) and Lyn Cutress (Redwings Horse Sanctuary). The case studies present an engaging and insightful coverage of key areas for senior level Business students.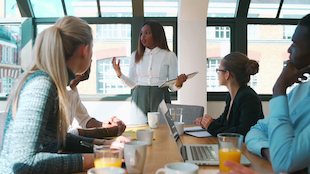 Stakeholders and their Influence
Every business has its stakeholders – without them the business wouldn't exist. In this video, four people operating in very different business environments – in Australia and the UK – talk about the influence of internal and external stakeholders and managing competing stakeholder interests. These first-hand accounts provide senior level Business students with an excellent understanding of the role and importance of various stakeholders in business.
---
Looking for relevant content to engage your students?
Find other relevant video resources for your media students by browsing our Secondary Content Catalogue.
We would also be more than happy to take you through our library of educational videos with a free trial.