Stand out during a work experience placement with Employability Skills
What do employers want? What makes someone stand out as a star employee? The skills learned during a work experience placement stand young people in good stead when they're ready to enter the world of work.
Employability Skills
Employability Skills are those that are critical to learn but difficult to teach. Learning from the experiences of pupils on work placement, as well as employers and an industry expert, pupils getting ready for placement will know exactly what to practise. Ideal for pupils at institutions implementing the Gatsby benchmarks.
Series: How to Succeed at Work Experience
Production Year: 2019
Audience: Secondary, Tertiary
Subject: Careers
---
See more content in How to Succeed at Work Experience series
Employability Skills is one episode in our six-part series to prepare pupils for a successful work experience placement. See more videos in the series below: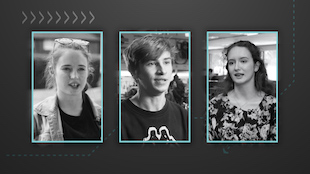 Expectations versus Reality
Everyone has heard horror stories of work experience gone wrong, leading to some misunderstandings and negative expectations in the lead up to a summer placement. This video puts expectations side by side with the reality of work experience from the perspective of pupils currently completing their placement.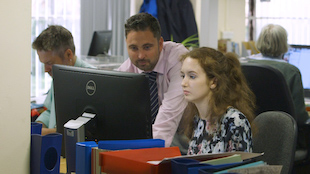 Preparation for Work Experience
What is appropriate clothing? What questions should be asked? What will make pupils undertaking work placement feel the most confident when they step through the door on day one? We hear from an industry expert, employers and people who have completed their work placement to find out the best way to prepare.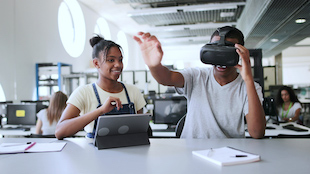 The Dos & Don'ts of Work Experience
When preparing pupils for work experience, it's good to remember that this could be their first professional experience away from the school setting. This video explores exactly what to do and, arguably more importantly, exactly what not to do when pupils enter the world of work for the first time.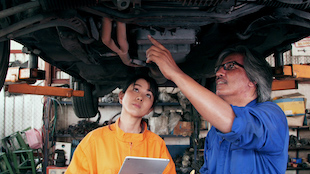 Benefits of Work Experience
The benefits of doing a work experience placement are far wider reaching than getting two weeks off from school or college. Pupils undertaking a work experience placement stand to broaden their understanding of the world of work and build their confidence. Follow the experiences of pupils currently on work placement, and hear tips from employers and an industry expert on how to get the most out of work experience.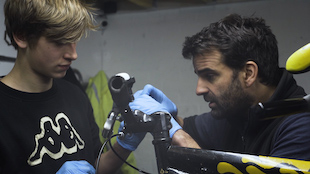 Workplace Safety
The importance of workplace safety cannot be underrated. Pupils preparing to enter a new environment on work experience placement must consider the policies surrounding health and safety seriously, or else bear the consequences. This video highlights the importance of adhering to workplace policies surrounding health and safety, so that pupils can complete their work experience placement without a hitch.
---
Would you like to learn more about our video resources?
We would be more than happy to take you through our video library for Secondary and Tertiary students.